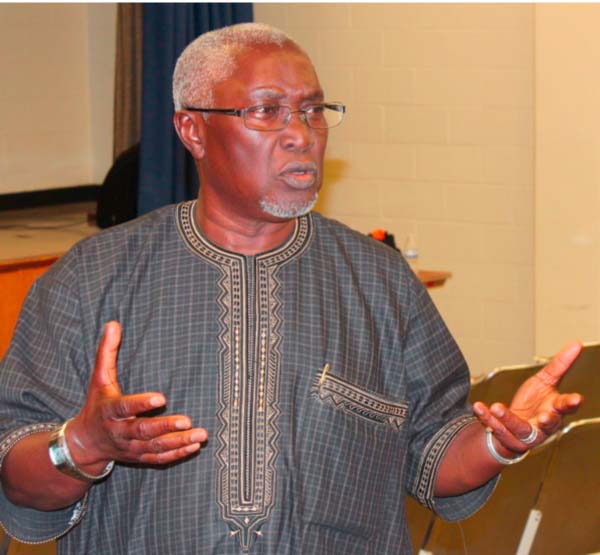 The Minister of Agriculture, Hon. Omar A. Jallow, has said that the Gambia was committed to the attainment of the Social Development Goals (SDGs) where improving food and nutrition security are critical components.

He said if they are to make significant steps towards achieving the SDGs in the coming years, they have to take into account proven cost effective food nutrition security interventions that are culturally adaptable and climate friendly.
He made the statement while delivering a speech during the launching of a multimillion dalasi food insecurity agricultural project funded by the European Union.
The Agriculture Minister said food security component of the project would empower the ministry of agriculture to adopt and employ improved technological approaches to increase production and productivity by strengthening farmers' capacities to sustainably improve their agricultural production and productivity.
He said the component would strengthen extension support services to farmers and also complement other food and nutrition security projects currently being implemented by the ministry and other partners.
According to Minister Jallow, the multi partnership approach used in the project would not only pave the way for technological transfer, but would also facilitate food transformation, diversity and the promotion of agri-business.
He said in order to achieve sustainable increased production and productivity for improved food and nutrition, there was the need for a strong partnership, collaboration and coordination between agriculture, health and nutrition.
He further stated that the ministry of agriculture was fully committed and would continue to commit itself to the full implementation of the project for the improvement of food and nutrition security as well as acceleration of poverty reduction as set out in the SDGs.
The agriculture minister also stated that the day marks another important milestone in their collective effort in the New Gambia to improve food and nutrition security in the country.
Read Other Articles In Article (Archive)