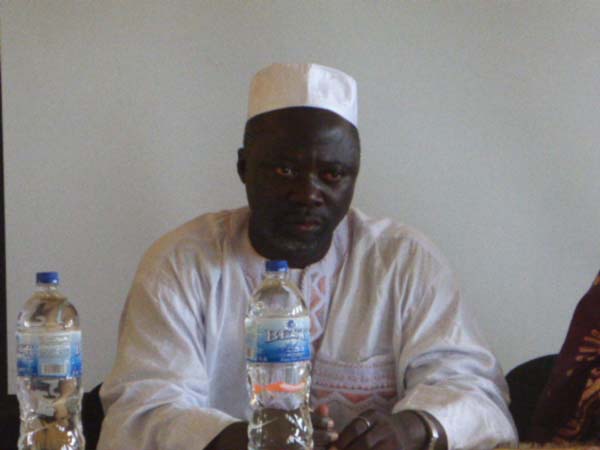 The governor of North Bank Region has said the Gambia government is committed to enhance sustainable disaster management as a way of reducing the risk of disaster.
Governor Lamin Queen Jammeh made this statement on behalf of the Gambian leader during the commemoration of the International Disaster Risk Reduction on the theme: 'Knowledge is life: Use of local knowledge to build resilience', held in Kerewan, NBR.
He said the enactment of the National Disaster Management Act, 2008 and the decentralisation of regional and district authorities further demonstrate the government's commitment to disaster-related issues.
Governor Jammeh noted that the early warning mechanism instituted by the government is aimed at empowering communities and individuals to reduce risk and vulnerability.
He said strengthening the capacity of local people would contribute to the reduction of man-made and natural hazards to enhance lives and livelihoods.
According to him, it is high time the use of traditional knowledge is recognised in identifying potential hazards to mitigate the effects of disaster.
The executive director of National Disaster Management Agency, Colonel AlhagieSanneh,said that the International Disaster Risk Reduction day was set aside by the UN to reflect on the achievements and challenges,as well as raise public awareness on disaster risk reduction.
He said this year's theme promotesthe use of traditionaland local knowledge in disaster risk reduction.
Mr Sanneh said the utilisation of local knowledge coupled with modern science and technology can save lives, properties and the environment, as well as reduce exposure to hazards and the vulnerability of people.
Vitoria Ginja, World Food Programme country representative, said the occurrence of any disaster, threatened the impact of health, disease and malnutrition on vulnerable populations.
It is important that development and humanitarian actors involve and engage communities at all level of disaster risk reduction, she added.
As part of celebration of the International Disaster Risk Reduction day in NBR, copies of the Multi-hazards Disaster Contingency Plan, July 2014 - June 2016, were presented to Governor Jammeh.
The document was formulated by his region in 2014 with the support of European Union through the WFP.
Read Other Articles In Article (Archive)