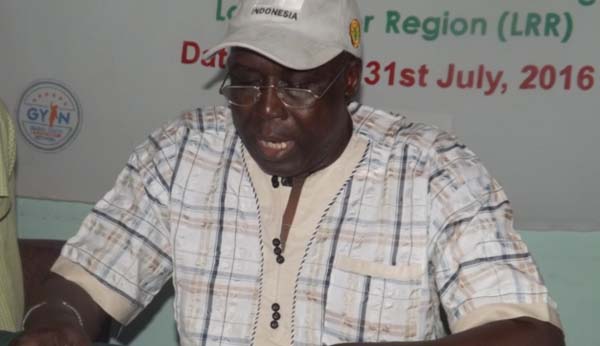 "Seek for funding at the regional and national levels and you will be assisted," the Governor of Lower River Region (LRR), Salieu Puye, told Gambian youth last week.

While presiding over the closing of GYIN Gambia ELIT 2016 summer camp on July 31 at Jenoi village in LRR, Governor Puye said the youth should start-up businesses and be persistent in it.
"Let us stay there for a while, learn some theories, learn from our mistakes and then correct it for the future. Try to build partnership among yourselves like other countries are doing and you build yourselves into a vibrant private sector-led business in this country," he further said.
The regional governor said at regional level, there are small grants from FASDEP, CILIP, and NEMA projects that the youth can benefit from.
Governor Puye hailed GYIN for organising "such an important" meeting for youth drawn from all regions of The Gambia. He also advised the participants to take up their rightful places in the private sector of The Gambia where non-Gambians seems to be more interested to work in than Gambians.
"Now that you have been trained, start up something and be persistent," he told the youth.
Mamadou Edrisa Njie, GYIN Gambia national coordinator, said after every programme, GYIN deploys a monitoring and evaluation team for a period of three to six months to evaluate the participants on what they have learned and whether they are putting it into practice.
He said GYIN is very thankful that most of the participants trained in the CORY Project have demonstrated their knowledge and skills to the fullest and "we want you to continue working hard".
Jainaba Manjang, head of programmes at GYIN Gambia and vice chairperson of ELIT 2016, said the camp was meant to educate the participants in the special areas of Entrepreneurship, Leadership, and Information Technology (ELIT) that "we think will be beneficial to them".
"My advice is that make best use of the things that you have learned and when you go back to your regions try to implement them in your ventures," she said.
Sheikh Omar Fye, head of MDI Gender Department, said: "What we have experienced here is meant for us to live exemplary lives. If we reflect back on what Edrisa mentioned about the governor's willingness to help young people, I think that alone tells us that as a leader, you should lead by example."
Fye told the participants to understand that they have to open-up for GYIN to be aware of what they are doing – that is very important.
"Don't detach yourselves from GYIN, you have to keep in touch with GYIN to understand what is going on and take your business plans seriously," he said.
Ebrima Bah, chairperson of GYIN ELIT 2016, said the camp has lived up to expectation. He hailed Mr Puye for continuously supporting GYIN and youth activities in his region.
Read Other Articles In Article (Archive)