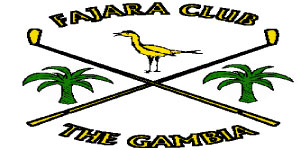 You may recall that the Hon Minister of Youth and Sports issued a press release through the Chairman of the National Sports Council that all the issues between Fajara Club and GGA were resolved amicably as one family. Well this is one dysfunctional family.
Last week Tuesday, Pa Famara J J Jatta was asked to leave the golf course by the Club Manager and yesterday, Ebrima Jawara was told that if he came to the club he would be refused entry.
Until the expulsions are revoked and as per the resolutions passed by GGA suspending all sponsored golf tournaments at Fajara Club until further notice, the General Public is hereby notified not to sponsor and/or participate in any golf tournament at Fajara Club.
At a meeting of the Committee it was resolved as follows:
 1.  That Fajara Club be suspended from holding any Sponsored Golf Tournaments, until the Expulsions from Fajara Club of both GGA President Ebrima Jawara and
GGA Committee Member Par Famara J J Jatta are revoked unconditionally.
 2.  Until the Expulsions are unconditionally revoked, the Gambia Golf Association will not sign a Memorandum of Understanding with the Fajara Club.
3.  Legal action be taken against the Fajara Club Trustees on behalf of Ebrima Jawara and Par Famara J J Jatta.
DATED THIS 13th DAY OF SEPTEMBER 2012.
Read Other Articles In Article (Archive)