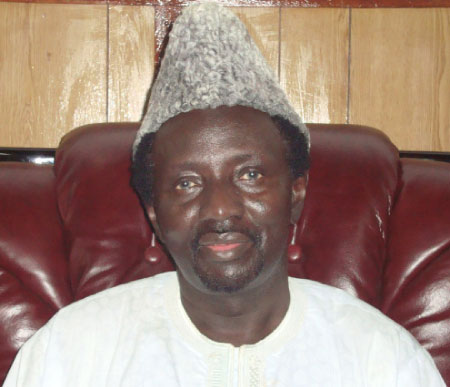 Ahmadiyya` Muslim Jamaat The Gambia, on 11 April 2014, held its 38th Jalsa Salana (38th annual convention) at the Masroor Senior Secondary School, Old Yundum.
The annual convention drew participants from The Gambia and the sub-region.
Speaking on the occasion, the Amir of the Ahmadiyya Muslim Jamaat The Gambia, Baba F. Trawally, said the convention was held to strengthen the relationship between the individual and his or her creator the Almighty Allah.
The relationship could only be firmly established by following the Divine Message of the Holy Qur'an, he said.
He added that the noble and blessed message was revealed over one thousand four hundred years ago, to the best of mankind - the perfect Imam Holy Prophet Muhammad Mustafa (SAW) - for the benefit of humanity.
He said many books have been revealed prior to the Qur'an but the fundamental aspect is its revelation, which is why all previous books are considered as preparatory messages for the revelation of the Holy Qur'an.
Amir Trawally further pointed out that the Qur'an addresses all times and people from the time of its revelation, and it abrogated all teachings no longer needed for the social, moral and spiritual development of humanity and uphold all teachings that are needed.
The Qur'an was revealed in a period of twenty-three years and brought a reformation the world had never seen, he said, noting that the spiritual dead were brought to life and the dark Arabia became the source of light.
He duly welcomed all to the noble spiritual gathering and prayed that every word in the gathering would be of spiritual enlightenment and development to the guests and participants.
The gathering had only one objective and that was achieving the love and pleasure of Allah the Mighty, Amir Trawally said.
Also speaking at the annual gathering, the Chief of Kiang Central, Demba Sanyang, said Ahmadiyya Muslim stands for peace and stability which is Islam, adding that Amir Baba F. Trawally always preaches peace and inculcating discipline in the youth.
Alhagie Momodou Lamin Jatta, Alkalo of Jalangbang village, highlighted the numerous developments undertaken by the Ahmadiyya Muslim Jamaat, ranging from education to health, while thanking the Amir for his unflinching effort at preaching peace and stability.
Islam, he says, is about clean heart, love, oneness and progress.
Read Other Articles In Article (Archive)