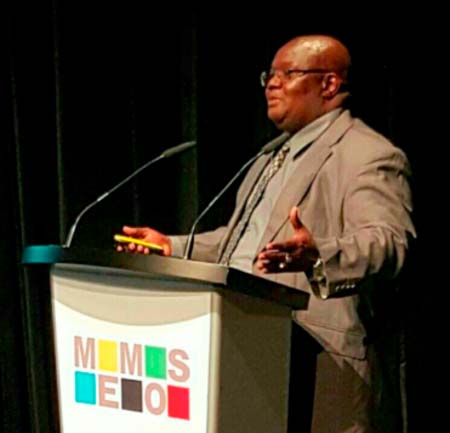 Ousman Abou Wadda, Gambia National Olympic Committee treasurer, has clarified the reason behind his re-election into the GNOC executive.

The clarification was as a result of Lamin King Colley's claim that he was not eligible to stand for election into the executive because one has to be a delegate in order to be nominated for a position.
Mr Wadda quoted Article X of the GNOC constitution which states that, 'the officers and members of the Executive Board are elected for a four-year term of office, and may be eligible for re-election, between the sessions of the General Assembly'.
For that reason, Mr Wadda said he was in the executive, which made him qualify to secure the position.
Wadda, who was first elected into the treasurer's position in 2009, said King Colley was "wrongly advised".
He stated that there is nowhere in the constitution that states that one must be a delegate to hold any position, rather what he understand to be a delegate function is to vote, which is stipulated in Article 1X.
He further clarified that, apart from being in the last executive board he is affiliated to golf as a member for the past four years, adding that he was also nominated by sixteen associations out of twenty-one of the general assembly to stand for the position ,which is an endorsement.
He took time to advise all sports agents holding positions to deliver the service for which they were elected, saying: "This will pay dividend tomorrow."
He also urged all to assist associations/athletes where necessary pending the availability of funds.
He assured all that," we will see a lot of changes in the next four years as legacy is about to emerge.
He also commended election Chairman Elliot and his team for a job well done, saying Mr Elliot dealt with all issues with patience, professionalism and integrity.
He went on to congratulate the newly elected executive headed by Dodou Capi Joof.
He also congratulated Pa Alieu Jallow and Lamin King Colley for the way and manner they conducted themselves.
He concluded by urging the President-elect to welcome the two on board to work together to continue developing sport in the country for the next four years.
Read Other Articles In Article (Archive)