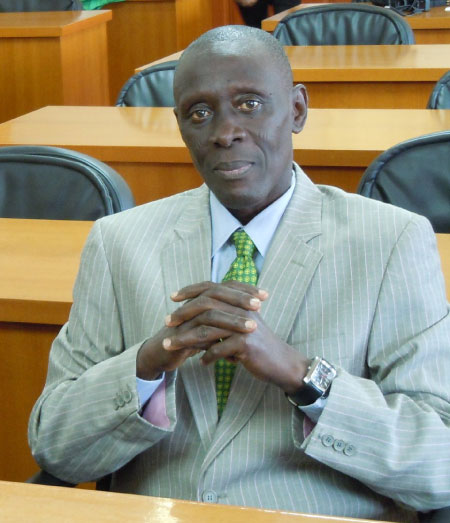 Ebou Joof, chairman of the award committee of the Gambia National Olympic Committee (GNOC), has said nine different categories of awards are expected to be given in this year's GNOC annual sports banquet.
The awards to be given out are the most outstanding sports personality, which goes to a single person; the hall of fame award, which goes to four sports personalities; the merit award, which goes to eight sports personalities; the posthumous  award, which goes to four people.
The sponsorship award goes to an institution that has contributed immensely to sports development and also to an individual that has rendered support to sport over the years.
The GNOC President's award is the one the president of GNOC gives to whomever he deems deserves it – an honorary award. There also the sports infrastructure award, which goes to a community and an institution that has developed its structure; and the national sports associations award, for which sports associations together submit a name of one of their associations they think deserves to be awarded.
Speaking on the criteria for the award, Ebou Joof said the criteria for the first award could be somebody who has devoted all his time to sports development and somebody who has represented The Gambia at national and international level - somebody who is a sporting model worthy of emulation and somebody who has been in sport for a period of time.
On the second award criteria, he said it must be somebody who has participated in sport for a period of time and has been successful both at national and international level - somebody who continues to show interest in the development and organisation of sport and athletes.
He also said they do not look at age but consider those who have contributed a lot to sport over the years and have succeed, adding that the award is a continuous programme through which they hope to award all athletes and institutions in the years to come because they "cannot award everyone at once".
He said that in all awards it is both men and women that are nominated, adding that in the last award programme more than six ladies were awarded.
"The award is not limited to any sex or age," Mr Joof said, while calling on people to submit their nominations.
From item one to eight there will be 22 nominees, which include institutions or corporations, he disclosed, saying apart from this they expect 23 national sports associations to at least nominate one person.
Read Other Articles In Article (Archive)