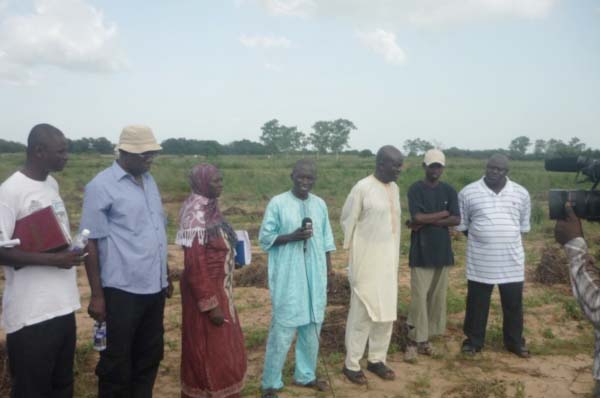 Members of the governing board of the National Agricultural Research Institute (NARI) on Sunday visited the institute's research and innovation centre in Yundum, and experiment site 3 in Banjulinding.
The visit was meant to assess the output of the activities undergoing at the places and share it with the general public.
Speaking to reporters at the Yundum site, Ansumana Jarju, director general of NARI, said the mandate of the institute is to generate technology for farmers, which can be done through partnership.
He said they usually partner with international organisations that have been breeding a lot of crop varieties, adding that breeding can take up to 10 years or more.
He said in such partnerships with international organisations, they [NARI] starts from where the organisation finished, which means "we are saving a lot of money".
Absa Jaw, NARI programme leader for cereals, said more cereals such as maize, findi and coos should be cultivated as Vision 2016 cannot be achieved by growing rice alone.
One Sheikh Omar Taal commended NARI for "the good job" and assured the institute of their support in achieving their goals.
Morro Bah, research officer at NARI Seeds Unit, said this year, they cultivate various crops at the Banjulinding site such as groundnut, maize, rice and findi.
He said they were challenged by the rains this year; not by shortage but its excess supply.
At Yundum, NARI also has 48 lines of cassava adaptability trials and one local variety, 10 varieties of bread wheat demonstration trials, and one variety of zoeve seed hybrid maize production.
Read Other Articles In Article (Archive)