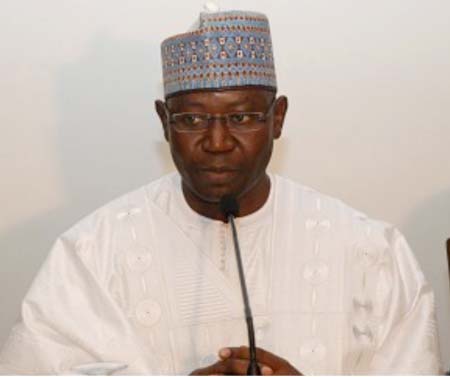 The alliance between the Gambia Moral Congress (GMC) and the Gambia Party for Democracy and Progress (GPDP) was not formed for the purpose of contesting in the forthcoming presidential election, The Point newspaper can confirm.
On 17 March 2016, the GPDP leader Hon. Henry Gomez and GMC leader Lawyer Mai Ahmad Fatty, signed a memorandum of understanding on behalf of their parties, creating a formal alliance known as 'The Peoples' Alliance'.
The Point has gathered that the alliance is not to form a coalition to contest in 1 December 2016 election.
Lawyer Fatty said The Peoples' Alliance was formed as a joint collaborative effort aimed at "securing comprehensive electoral reforms and the enthronement of credible elections".
"Hon. Gomez and myself, on behalf of our organisations, came together to explore the feasibility of asserting a common position and strategy in facilitating the ousting of anti-democratic laws and practices regarding elections and strengthening GOFER," the GMC leader said in a statement released on Wednesday.
"It was not about putting up a GPDP-GMC candidature for 2016 elections," he explained, adding that the two parties will continue to play important roles in the country's future.
"We urge all Gambians, both at home and in the diaspora, to support and facilitate efforts at consensus building, eschew excessive partisanship, and subdue actions and rhetoric that may negative consensus efforts," he said.
Earlier on, in a statement announcing the formation of The Peoples' Alliance, lawyer Fatty said it came about as a result of series of intense consultations between the two sides.
Through the alliance, the two leaders seek to synergise efforts and actions towards the enthronement of credible electoral and electioneering processes in The Gambia.
Kudos to UDP
In a separate development, the GMC leader has congratulated the United Democratic Party (UDP) for "the just-concluded peaceful, orderly successful congress in Basse" at the weekend.
"We commend the UDP for its demonstrative commitment towards building a consensus principle for 2016," he said. 
"This is evidenced by its Resolution not to select a flagbearer pending the conclusion of on-going efforts to forge a united opposition candidature.  We feel reassured by the UDP's clarification regarding its commitment to G6 principles and its public undertaking to continue to pursue its goals."
Lawyer Fatty said the GMC believes in frank dialogue, inclusive consultations and respect for commitments.
"The GMC affirms its determination to continue to work closely with the UDP and its leadership, and other stakeholders in achieving the undiluted will and aspirations of our citizens," he said.
The lawyer emphasised that the party "will never shy away" from propounding its position as it sees fit in the overriding national interests.
Meanwhile, The Peoples' Alliance is calling on the Independent Electoral Commission "to make sure that the processes leading to the forthcoming elections are free and fair, from now, and not just during scheduled campaign period".
Read Other Articles In Article (Archive)