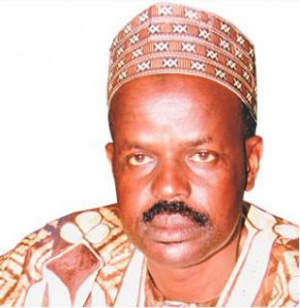 The Gambia Moral Congress (GMC) has said that it is very much concerned about the plight of the detained Kanifing Estate mosque imam, Imam Baba Leigh.
A GMC statement signed by Mai Ahmed Fatty ,Leader of the party said:
"The 72 hours constitutional limit under which the government could retain Imam Baba Leigh under custody had expired. GMC expresses grave concerns over the unlawful detention of Imam Leigh. We strongly condemn this illegality, and call for an end to impunity."
According to family sources, Mr. Leigh was denied visits since his arrest and detention by State operatives four days ago. GMC noted that his family has not still been informed of the reasons for his arrest and detention, and they were also denied information as to his whereabouts. We call on the government to immediately release the Imam without pre-conditions.
Our earliest response to the unlawful arrest and detention of Mr. Leigh was to consult with like minds as well as inform our development partners around the world, built a team to monitor the situation. This was conducted in coordination with efforts to raise support for the release of Lawyer Amie Bensouda, who incidentally was subsequently released.
"Our efforts on behalf of Mr. Leigh, working in conjunction with an independent Team, resulted to an on-going Petition which is being signed by tonnes of Gambians around the world. The Team also set up a website to raise funds to support his legal costs as well as his family. We are also in consultation with specific partners to achieve more effective response to this type of situation.
We call on all Gambians to sign the Petition, and to join intensified campaign now on-going on social media, and to generously donate to the Imam Baba Leigh fund-raising campaign.
The GMC also urged the authorities to release him with immediate effect, and demand for an end to the repression against the media.
In the same spirit, we demand that Taranga FM be permitted to operate, as well as The Daily News and The Standard news outlets. We urge the government to consider the press as very important partners in national development, and protect the lives and welfare of media workers in the country."
Read Other Articles In Article (Archive)