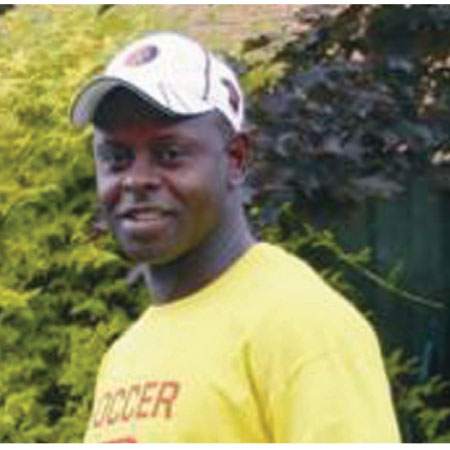 The organising committee of the Gambia Football Association (GFA) has suspended Interior head coach Ebrima Manneh for the rest of the first round of the Gambia Football Association division one league season.
The suspension of Coach Manneh is as a result of his accusations levied on the GFA president Seedy Kinteh for bribing referees during his side's 1-1 with Bakau United at the West Mini-stadium last Saturday.
Manneh is also facing a fine of D5,000. The GFA has also suspended Interior player Baboucarr Sarr for four games after abusing the centre referee.
Meanwhile, Armed Forces and The Gambia U-20 striker Buba Sama was also suspended for four games after knocking Brikama United Adama Sabally (alias Nesta) on the mouth following Armed Forces' goalless game against Brikama United at the Serrekunda West Mini-stadium last Sunday. Armed Forces have also been fined D1,000.
In an interview with reporters at his office in Brikama in the West Coast Region yesterday, the second vice president of the GFA, who also doubles as the chairman of the organising committee of the GFA), Lamin King Colley, said Ebrima Manneh "is not allowed to stand behind the perimetre fence to coach his team and he is not also allowed to enter into his team's dressing room during league games".
He says Manneh is not also allowed to watch any league games during the course of his suspension and the GFA will make all efforts to ensure discipline is maintained in the league.
"GFA will not tolerate indiscipline and bad behaviour during the league games," he said, adding that any team or player that misbehaves will face "serious penalty".
According to King Colley, the league started peacefully but during week three games there were a lot of violent  clashes and the GFA would not allow any violence  to continue because it "will hamper the league and that is the  reason why the GFA has decided to fine and suspend" the above-mentioned names.
He advised the teams to maintain discipline and tolerance in order to avoid suspensions and fines.
Read Other Articles In Article (Archive)