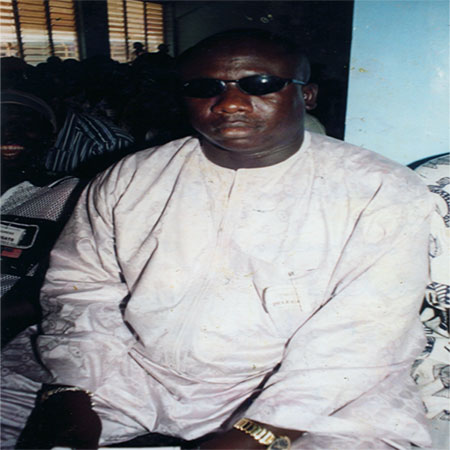 A selection of 33 players drawn from the GFA female league teams, have started training session yesterday at the Independence Stadium in Bakau.
The team is said to be warming up for their first appearance in the West African Football Union championship in July in Nigeria.
The team is being coached by Buba Jallow and assisted by Mariama Sowe and Chorro Samba Mbenga.
According to Des Samba Mbenga, Chairperson of GFA committee on female football, former National U-20 team coach Lamin Sarr and goalkeeper trainer Alhagie Marong will also give assistance to the team.
The sub regional tournament will be competed by Nigeria Ghana, Guinea, Mali, Senegal, The Gambia , sierra Leone and a representative of CECAFA in the championship which commence from July 21st to August 1st 2009.
Nigeria host will lead group A while Ghana, the best female FIFA ranked 2009 side will lead group B as part of the balloting of the eight team  championship. The remaining six teams will know their groups in a balloting to be stage soon by WAFU.
List of players in training
Isatou Bojang- Makasutu, Marie Colley- Kinteh's , Bernay Bojang- Future bi, Anna Nyassi- Armed Forces, Ya Ida Krubally- Armed Forces, Amie Jobe- City Girls, Ya Sainabou Saine- City Girls, Amie Jarju- Company Ten, Aminata Conteh-Company Ten, Jainaba Suso- Waterman (Basse),Isatou Bah- Waterman (Basse),  Sirreh Jatta- Interior, Adama Cham- Interior, Mama Saidy- Interior, Isha Saidy- Interior, Fatou Darbo - Interior, Amie Gaye- Interior, Isha Saidykhan- Interior, Awa Demba- Interior, Tina Badjie- Abuko United, Jonsoba Manga- Abuko United, Ndey Beyai- Abuko United, Veronic Malack - Abuko United, Sainey Sissoho-Abuko united, Binta Colley - Abuko United, Fatou Fatty- Red Scorpion,  Adama Jawo- Red Scorpion, Mariama Bojang -  Red Scorpion, Fatou Gibba Red Scorpion, Fatou Kineh Jeng- Red Scorpion, Isatou Njie- Red Scorpion and Mariama Ceesay- Red Scorpion.
Read Other Articles In Article (Archive)