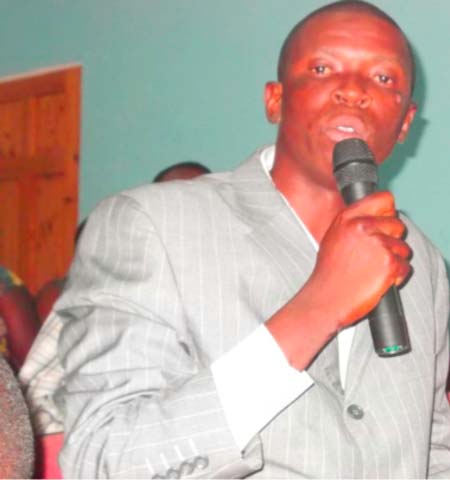 The Gambia Chamber of Commerce and Industry (GCCI) in collaboration with the Mall of Gambia will stage a Tobaski Sales Week, which will run from 10 to 22 September 2015.
The sales week will take place at the Mall of Gambia in Bakoteh, opposite the police station.
Speaking in an exclusive interview with The Point, Lansana Sesay, Admin Manager of the Mall of Gambia shed light on the upcoming event.
"The Mall of Gambia has a mutual understanding with GCCI to collaborate to stage the Tobaski Sales Week coming up this September.
"The Mall of Gambia seeks to promote local businesses, which is in line with the GCCI's aim of supporting sustainable enterprises; so we saw it fit to collaborate in order to promote local products and services during the sales week."
Also speaking about the upcoming event, GCCI board member Sulayman Joof stated: "During Tobaski, it is very difficult to have all you need in the same area; therefore, people shuttle from one place to another, but I believe we will be able to have quite a number of businesses within the Mall of Gambia premises who together with the already established enterprises selling at the mall will provide a good shopping experience for customers."
Asked how prepared the mall is to stage the event, Mr Sesay said: "We are very prepared: fifty stalls have already been installed and security is in place; we have our own in-house security that are there at all times, and our CCTV cameras are all in place where all actions can be easily captured without one noticing. So we are ready to stage this event."
The event, which will take place a week before Tobaski, also presents the mall the opportunity to showcase its premises and the services it offers to the general public, Mr Sesay said.
He added: "We have 108 shops, a restaurant, a supermarket, a mosque, and a parking lot where customers can easily go to park their cars and have access to the mall. We have an ice-cream pavilion upstairs where you can take your family to, to have a nice view of the premises.
"We are also providing 24 hours electricity supply; this is made possible by our state-of-the-art standby generator which automatically kicks in as soon as there is power outage by Nawec. So as you can see, we are really ready to provide good services for customers."
The Mall of Gambia admin manager also urged all and sundry to visit the mall during the Tobaski Sales Week, and support local businesses and services for the socio-economic good of the country. 
Read Other Articles In Article (Archive)