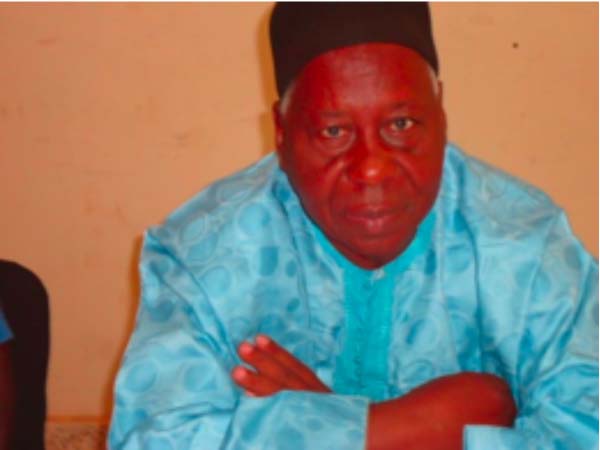 The Governor of Central River Region, Omar Khan, has voiced his impressions and appreciation on behalf of the people of CRR about the recent visit of the President to the rice field in the Central River Region, which was geared towards ensuring attainment of substantial rice production in The Gambia.
"I was highly elated with the visit of the President to my region, which was a clear manifestation of the love that he has for the country and has demonstrated being a leading farmer by example, by personally involving in the harvest of rice to ensure there is no importation of rice by 2016," Governor Khan said.
The CRR Governor, who was speaking in an interview with this reporter over the weekend in Janjanbureh, CRR, hailed President Jammeh for being the first man to start harvesting rice in Jahally Pacharr to ensure rice is sold in the local market.
Regarding the launching of a multi-million GCAV in his region, the Governor expressed appreciation, thanking the Almighty Allah for having this kind of project in his region, which is a big achievement for his region.
He assured the GCAV management that the people of CRR would ensure the project is a success as anticipated by the Ministry of Agriculture and the Gambia government.
Governor Khan thanked President Jammeh for having the foresight to bring this kind of project in CRR, with three quarters of it in his region.
According to him, the GCAVis expected to rehabilitate all the old World Bank pumping machines, which is going to boost and increaserice production in the region, thereby meeting the President's Vision 2016.
Governor Khan also thanked the people of CRR for their hard work and commitment towards the realization of Vision 2016 to end rice importation in the country.
He said the attainment of Vision 2016 is possible in CRR considering the rice fields in the region, while challenging farmers to ensure that by early January they should be able to have rice from CRR sold in the local markets so people could buy rice produced in The Gambia.
He also underscored the importance of GCAV, saying it is a very important project and farmers must see the project as theirs so the project could be successful.
He also described farmers in CRR as very hardworking, particularly in the area of rice production.
Governor Khan commended the management of GCAV for involving National Assembly Members in the whole process and operational activities of the project, geared towards boosting production and productivity and access to markets.
Read Other Articles In Article (Archive)