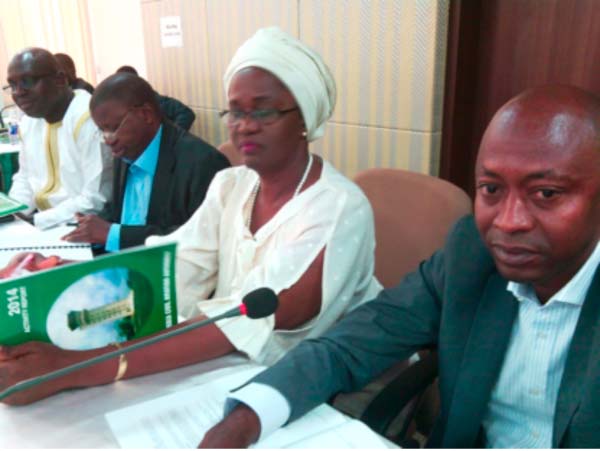 Catherine Nying, deputy director general at the Gambia Civil Aviation Authority (GCAA), has said the authority continues to strive for full compliance with ICAO Standards and Recommended Practices (SARPS) and the acquisition of International Aviation Safety Assessment Programme (IASA) category 1 rating.
Catherine Nying was speaking on Wednesday before the joint session of the Public Accounts Committee and Public Enterprises Committee (PAC/PEC) of the National Assembly, when presenting the GCAA activity report for 2014.
She told deputies that the authority's two-pronged objectives are meant to consolidate on its gains recognised by the United States Federal Aviation Administration (FAA) baseline audit and ICAO Comprehensive Systems Audit conducted in 2004 and 2005 respectively.
The realisation of these objectives would not only place The Gambia on the world civil aviation map, but would also portray the country as one of the world's leaders in the industry, she added.
"In line with the provisions of The Gambia Civil Aviation Act, 2004 it is my pleasure to present to you the annual activity report and financial authority of GCAA for the year ended 31 December 2014," she said.
During the period under review, she added, the authority continued to discharge its main functions; regulating civil aviation and the air transport industry in The Gambia, providing air navigation services and operating and managing Banjul International Airport.
"I am glad to report that in 2014, GCAA continued to live up to its billing as a leader in carrying out the above functions as per International Standard and Recommended Practices (SARPS).
"We continued to build on our success as a leading country in Africa and the Indian Ocean (AFI) Region in terms of aviation safety while at the airport considering the increased global focus on aviation security necessitated by attacks on the industry in other parts of the world," she told the joint PAC/PEC session.
Read Other Articles In Article (Archive)