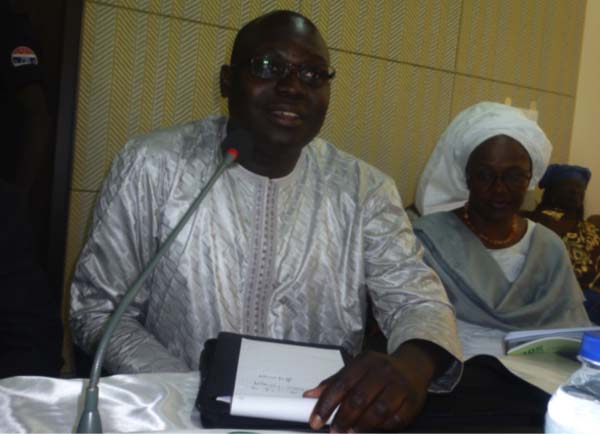 Abdoulie E. Jammeh, Director General of the Gambia Civil Aviation Authority (GCCA), has told the joint session of the Public Accounts Committee and Public Enterprises Committee of the National Assembly that the Gambia Civil Aviation Authority has continued to strive for full compliance with ICAO Standards and Recommended Practices (SARPS) and the acquisition of International Aviation Safety Assessment Programme (IASA) Category 1 rating.
The GCAA Director General was speaking yesterday at the National Assembly during debate before adopting the 2013 annual activity report of the GCAA.
He said the authority's two-pronged objectives were meant to consolidate on its gains recognised by the United States Federal Aviation Administration (FAA) BASELINE AUDIT and ICAO Comprehensive Systems Audit conducted in 2004 and 2006 respectively.
The realization of these objectives would not only place The Gambia on the World Civil Aviation map, but might also portray the country as one of the world leaders in the industry, he said.
"As the operator of Banjul International Airport, we continue to invest and modernize our facilities for the comfort, convenience and security of our customers," Mr Jammeh said.
"They are working toward the full re-certification of our aerodrome land emerging requirement and by extension achieving full compliance with the International Air Transport Association (IATA) to simplify the business (StB) standards, which would bring about full automation of all customer interfaces."
All of these have been reported across various chapters and sections in the report, he stated.
The GCAA director general further informed the PAC/PEC of the National Assembly that the turnover (sales) for the year increased by 27.98 per cent to D361.8 million from D282.70 in 2012.
The increase in total assets for the year was 10.45 per cent to D1.12 billion in 2013 from D1.014 billion in 2012.
"This increase is supported by the substantial investment in the modernization and expansion of the airport on the backdrop of the support of the government in general and the personal interest of the President in particular," the GCCA DG told deputies.
Read Other Articles In Article (Archive)