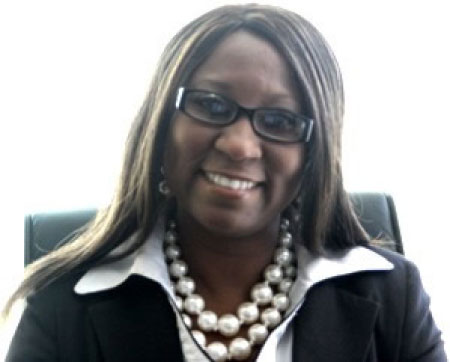 The Gambia Women's Finance Association (GAWFA) recently concluded a four-day training for their clients in Wassu village, Niani district, CRR north.
The meeting targeted about nine hundred clients across the country, for a capacity building initiative funded by Rural Finance Project, which is part of their annual work plan.
Addressing participants, the Chief Executive Officer of GAWFA, Dr Oley Njie-Mbye, said GAWFA is an affiliate of the Women World Bank Network with its headquarters in New York.
She revealed that the total membership has increased to over 50,000 as at 31 December 2010 and the active borrowers have also increased to over 14,780 as at 31 December 2010 (96.2% of them are women).
She noted that GAWFA is empowering women entrepreneurs through micro-finance and it is also delivering a lot of services to its clients including capacity building through its partners and interrelated organizations.
This training will be conducted across the country and targeting nine hundred clients to improve the economic empowerment of Gambian women and build safety nets for the poor.
She thanked the team from Rural Finance Project for their diligence and support towards the training.
She also commended the Ministry of Agriculture, the GOTG and IFAD for their continued support for GAWFA's sustainability.
GAWFA operations manager Kaddy Sanyang Fofana said the objective of the training was to enable their clients to perform product costing and run a simple income, profit and loss calculation, as well as equip the participants with skills and knowledge on proper business record keeping.
She said the session would build the participants' understanding on business methods for business sustainability, growth and profitability.
Madam Sanyang Fofana asserted that the training session will enable group executives to better understand their roles and responsibilities for a better group implementation. She noted that the capacity building scheme will enable participants to know the significance and role of micro-finance in improving their business.
The Chief of Niani, Alh Pierre Bah, commended GAWFA for their efforts in capacitating their clients, saying the training would go a long way towards improving their business.
GAWFA is playing an important role in empowering women entrepreneurs through micro-finance, he noted, saying this will complement government's efforts in empowering Gambian women, "which is part of President Jammeh's development priorities".
He reminded the participants that "giving out loan is not a problem but timely loan repayment is the problem and it is the most important" thing to consider.
The GAWFA branch managers for North and South banks of the country Ebrima Ganno and Sankung Jaiteh both emphasised the importance of capacity building, adding: "This will help the beneficiaries in improving their business."
They urged the participants to put into practice the skills and knowledge gained from the course.
They also called for attitudinal change towards timely loan repayment, saying the training should serve as "life-changing programme" for participants.
Read Other Articles In Article (Archive)