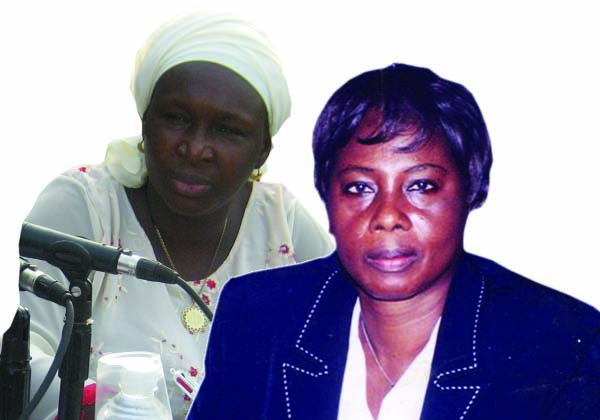 Dr Isatou Touray Executive Director of the Gambia Committee on Traditional Practices Affecting the Health of Women and Children (GAMCOTRAP) and Amie Bojang-Sissoho, programme co-ordinator were yesterday arraigned at the Banjul Magistrates' Court charged with theft.
The charge alleged that Dr. Isatou Touray and Amie Bojang-Sissoho sometime in the year 2009, in Banjul and diverse places in The Gambia, jointly stole the sum of 30,000 Euros being money provided by the YALOCAMBA SOLIDARIDAD of Spain to GAMCOTRAP. Both denied the charge.
In applying for bail, Lawyer Mboge who led a team of defence counsel, told the court that the section under which the accused persons were charged means this is a bailable offence.
"The 1st accused person has a registered NGO since 1984, and they all have families and children in this country and, if granted bail, they would not abscond. They will be available any time the court needs them," said counsel Mboge.
The defence counsel pointed out that the sum allegedly involved would not worth his clients absconding. He added that, if the court grants them bail, they would have people who are willing and able to stand for them as sureties, if the bail conditions are not excessive.
"Remanding the accused persons in custody would be a serious constraint to them in their defence, as they need more time to consult with their counsel for the preparation of their defence", he said, before urging the court to grant the accused persons bail.
Responding to the defence counsel's application for bail, police prosecutor chief superintendent Tijan Badjie told the court that the prosecution was objecting to bail for the accused persons.
He added that the prosecution brought the case to court just for mention, as the investigation was not yet complete.
Prosecutor Badjie further stated that the law of this country did not allow for accused persons to be kept for more than 72 hours without taking them to court for formal charge.
He said the accused persons were under police bail, but the investigators fear that they are influential at the GAMCOMTRAP and in the country.
Badjie went on to state that what is before the court is a just a holding charge, and that the case would proceed whenever the investigation was completed.
Principal Magistrate Emmanuel Nkea subsequently ordered that the accused persons be kept in police custody until today, for ruling on the bail application.
Other defence counsel are Sagarr Jahateh and Ebrima Jah.
Read Other Articles In Article (Archive)