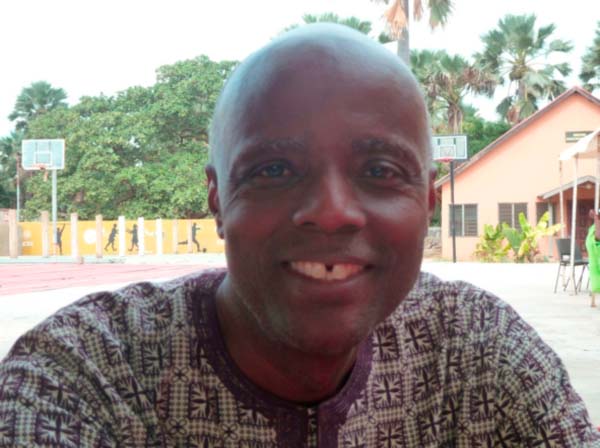 The Executive Director of Prison Fellowship The Gambia, Dr Abee Abraham, has spoken about their existence as an organization while highlighting some of their activities, achievements, and plans to embark on in 2017.

He explained that his organisation is a Christian non-profit making organisation which is affiliated to Prison Fellowship International, a global volunteer-based NGO operating in the criminal justice arena in 128 countries around the world.
Speaking at their annual Angel Tree party held over the weekend, Mr Abraham said the organisation was established in 1976 by Chuck Colson, a former adviser to President Nixon, and has a consultative status with the UN ECOSOC.
The mission of PFI is to seek justice and healing for all those who are involved in or affected by crime, and to advocate for reforms, in line with Biblical standards, in the criminal justice arena.
Prison Fellowship The Gambia was chartered in 2001 and was re- invigorated in 2008, he said.
Since then they have worked with the major stakeholders; prisoners and their families, the judiciary and CSOs in positively driving the justice agenda forward.
"Some of our past interventions include sporting equipment and facilities in all the prisons sponsored by the German Embassy in Dakar in 2011 and 2014."
They also built a library and furnished it in the central prison through local partners in 2012, donated TVs, bed-nets, mattresses etc., to the inmates through local partners, including especially court sessions to decongest the remand wing sponsored by the British Embassy in Banjul in 2013.
They also conduct an annual Justice Roundtable, which brings together stakeholders in the criminal justice system to deliberate on challenges, and the way forward.
The activities sponsored by the British Embassy in 2013 and by NED (National Endowment for Democracy, Washington) in 2014 and 2015 included an Annual Christmas party for prisoners' children tagged Angel Tree, since 2008, annual Christmas lunch in all the prisons since 2008, quarterly engagements with prisoners' families to provide group support and to assist as and where possible, scholarships for prisoners' children, about 20 currently, in various partner schools, advocacy for penal reforms and training for state officials in the criminal justice system.
Regarding strategic plans for 2017, Mr Abraham said in partnership with the Ministry of Agriculture, through their NEMA project, they shall be setting up an integrated farm at Sibanor to support the wives of prisoners.
This initiative under the pillar Support Group Ltd would guarantee wives of prisoners access to livelihood with dignity, to offset the grave social and economic fallout of having their spouses behind bars.
The project would also mitigate and, hopefully, break the prison cycle; the unfortunate tendency of a high percentage of prisoners' children ending up in prisons themselves.
Read Other Articles In Article (Archive)