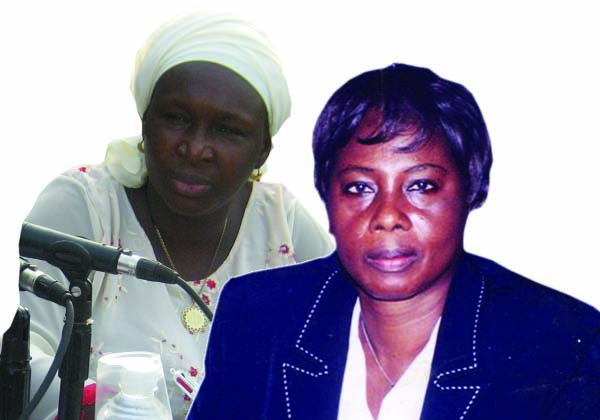 The Banjul Magistrates' Court presided over by principal Magistrate Emmanuel Nkea yesterday remanded in custody Dr Isatou Touray, Executive Director of the Gambia Committee on Traditional Practices Affecting the Health of Women and Children GAMCOMTRAP and Amie Bojang Sissoho, programme coordinator of the same organisation.
The two women's rights activists were first arraigned on Monday, charged with theft, which they denied.
They were subsequently placed in police custody, pending the outcome of a bail application by their counsel.
When the case resumed on Tuesday, defence counsel Amie Bensouda, Ebrima Jah and Sagarr Jahateh announced their representation for the accused persons, while police prosecuting officer chief superintendent Tijan Badjie represented the state.
Meanwhile, in his ruling on the bail application made by defence counsel Mboge, the trial magistrate told the court that the defence counsel in his application said this was a bailable offence.
However, he said, the prosecuting officer insisted that the accused persons should not be granted bail, as they can interfere with the investigation of the case.
The magistrate added that when one talks about bail, the court needs to consider certain factors before granting bail to any accused person. Those factors, he said, are having reliable sureties to bail them, and the likelihood for accused persons interfering with the investigation.
He then ordered that the accused persons be remanded in custody until the 20th of October. Magistrate Nkea also ordered that the accused persons have access to their families and lawyers, during their detention period at the female wing of Mile 2 central prison. He also ordered that the said copy of the ruling be sent to the prison department.
It was alleged that Dr Isatou Touray and Amie Bojang-Sissoho some time in the year 2009, in Banjul and diverse places in the Gambia, jointly stole the sum of 30,000 Euros being money provided by the YALOCAMBA SOLIDARIDAD of Spain to GAMCOTRAP and thereby committed an offence.
The case was adjourned to 20th October 2010 for hearing.
Read Other Articles In Article (Archive)