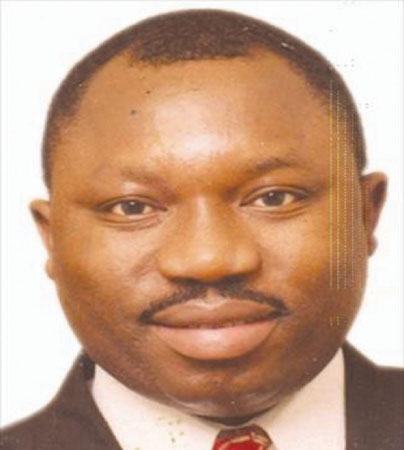 Gambia's minister of Finance and Economic Affairs, Mambury Njie, has described as "extremely important", Gambia's participation in the ongoing 4th Joint Meetings of the African Union Conference of Ministers of Economy and Finance and ECA Conference of African Ministers of Finance, Planning and Economic Development in Addis Ababa, Ethiopia.
Mr. Njie, who heads the Gambian delegation of experts, including Basiru Njie, First Deputy Governor of the Central Bank of The Gambia, told journalists on Monday, shortly after making a widely-applauded presentation on the "Green Economy", that "we have a story to tell in The Gambia".
"We have been doing a lot, but the message has not been out, and I'm very proud and honoured to be given a forum like this to sell The Gambia," Njie told waiting journalists.
According to him, the subject of the "Green Economy" and development in Africa is timely, in the sense that the world has gone through major shocks, especially the global financial crisis.
"This subject matter, which I made a contribution on, is about making the Green Economy a reality. What we have been doing, as a developing country, is that we have been going green for a long time, but our message has not been there. We have been going green in agriculture, we have been going green in manufacturing, forestry, energy, tourism, education, telecommunications, among others, but the issue was that we do not have a public policy," he said.
In his view, the forum will, among others, help them come together to speak with one voice, and at the same time come back to revisit the issue of agriculture. This, he added, is going to help them look again at how the livelihood of African farmers were affected as a result of, at that time, pulling out subsidies and other things, whilst the developed countries were still subsidizing their farmers.
"I think these are the burning issues that we hope, when we talk about the Green Economy, the developed countries will not come back with some sort of conditionality, and tell us these are the restrictions, linking it, especially, with the issue of governance. These are the things that we are very careful with, and to make sure that the issues are debated, tabled and reviewed," Njie stated.
The minister of Finance further told journalists that "the champion of going green is President Yahya Jammeh".
"It is also stated very clearly in the national Vision 2020, for a well-balanced eco-system. We are doing all these things, factoring in that, as we go green. Agriculture will be boosted, as our President calls for going "back to the land".
This will enable us to not only feed ourselves, but also export our products. My message is very clear, and now most of the delegates are requesting to come to The Gambia to see what is exactly on the ground; what we have been doing," he said.
Commenting on the role of the state in economic transformation, Njie also told journalists that there is nothing new in this.
"What happened is that there is nothing new. What we are going back to the issue of planning; because if you don't plan, you cannot achieve results. The issues are very critical, in the sense that they are not teaching us anything new. I think, in every generation, there is a new concept, and us as developing countries, while we do not perform in an existing system, we always try to jump to another system that we do not even understand," he noted.
He stated that the issue of going back "is for us to go back to the basics, and the main driver of our economies is agriculture.
"Why don't we perfect it because it generates employment and food security. When we go back there, we will be able to look at issues critically, and move forward; not by saying that 'lets go to ICT or industrial development', as they are all important, but the basics is getting something to eat," he concluded.
Read our subsequent issues for more details on the presentation made by the minister of Finance and Economic Affairs, Mambury Njie.
Read Other Articles In Article (Archive)