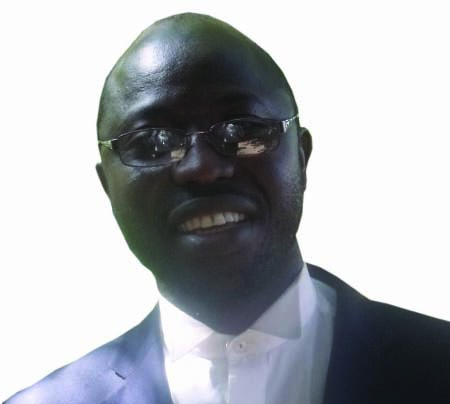 As the race to the forthcoming presidential election draws closer, Lawyer Assan Martin, a human rights advocate, has warned that the country's democracy risks collapse unless the opposition parties unite and come together to save it.
Martin, who was speaking in an interview with our reporter yesterday, said the lack of a credible opposition in the electoral process might result in a one party state, and mark the collapse of our democracy in the country.
He warns that results of a one party state will cause all institutions of checks and balances to disappear, and thus make it "difficult to have an accountable government."
According to him, Gambians need to look beyond the 24th November polls and work to ensure that the National Assembly is well representative, including the opposition, in order for our democracy to be sustainable.
"What we experience in the last five years was a grave mistake of having only four opposition members in the parliament, out of more than 50 members," he said, adding that such mistakes should not be repeated as it erodes the necessary debate and scrutiny of our national laws.
What the country needs, Martin went on, is to restructure and revitalize its democratic institutions with a proper judicial independence. These, he added, are the wheels that move a nation forward, and are essential components in the nation-building process.
He told further this reporter that people need to be empowered to participate constructively in nation-building, adding that, as a progressive nation, we need to develop economically and socially.
Noting that the state of the country's democracy is crucial and critical, Martin opined that if stakeholders do not participate constructively and effectively for the future of our nation, then we are putting our democracy on trial.
He also called on young people to take ownership of their destiny, and participate in the decision-making process by initiating new ideas, and taking positive steps that would shape the future of our nation.
Stating that the hopes of many Gambians lie on the shoulders of the opposition, Martin called on them to put aside their personal differences, and put the interest of the nation first before any personal interest.
He further urged the opposition not to let Gambians down, stating that the prospects of our nation dependson the ideas of democracy, rule of law and respect for human rights.
"These are the principles and ideas that our nation was founded upon, which if we abandon, we will sink and our nation will be doomed," he opined.
In his view, nation-building requires institutional governance and participation of all citizens and civil society.
"The duty of all political parties is to put forward their manifestoes, and campaign in a free and fair atmosphere; then allow the voters to decide their choice of government," he said.
Concluding, Martin noted that the country deserves a better democratic system, which can only happen through a pluralistic democracy.
This, he stated, is the best way forward in the 21st century.
Read Other Articles In Article (Archive)