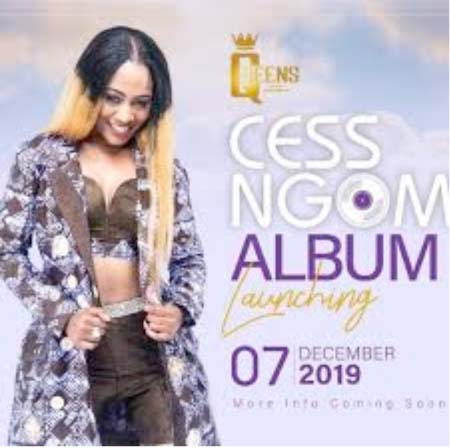 As preparations are in the final stage to launch the long awaited album, Cess Ngom is set to release her debut album titled "Yonwi" on the 14th March, 2020 at the prestigious Pencha Mi Hall in the Senegambia Strip.

The event which is expected to be attended by Gambian music enthusiasts will feature performances by some of the country's finest musicians.
Cess is right now one of the most talked-about female singers in the country. Her newest music video, Jegeh Sima featuring Wally Seck has already garnered more than 280,000 views on YouTube.
On her album launching, the mother-of-two told her fans: "We are looking forward to seeing you on the 14th of March at the Pencha Mi Hall."
She is yet to confirm whether her ailing father, legendary singer Lie Ngom will perform at the event.
The Journey by Cess, defines a progression of though together to create a storyline that cuts across the entire album.
Thousands of her fans are expected to attend, and it will feature Cess performing a collection of tracks on her album as well as other guest artiste performances.
The Journey begins with the first the first track addressing the continent of Africa.
Biography of Cess Ngom
Francess Ngom (Cess), daughter of Abdel Kabirr Ngom of the legendary Gerewarr band and niece of the also legendary Musa Ngom, and is a singer-songwriter from Banjul, The Gambia. She has been captivated by soulful, melodic, rhythmic music since she was a little girl.
As she moved through her early teens she intuitively honed her now trademark lustrous soulful, melodic, vocals by singing along to the greatest hits of legendary singers like Celine Dion. She also fell in love with the smooth RnB and hip-hop vocals of Aaliyah. She began pursuing a singing career in 2008. By 2012, she burst onto the music scene with her smash hit song Dream Boy.
In 2013, she made the headlines upon the release of the official video of the hit song, and doubled down on her presence as a force to be reckoned with when NOVA of Ghetto-boy music, fused the opening stanza of the song in his near ten minute ladies rhythm track which swept the entire nation, featuring the crème of Gambian music acts.
After twelve years in the music industry in The Gambia, Cess looks ready to expand her horizons and export her already well-defined craft to the rest of the world.
Read Other Articles In Article (Archive)