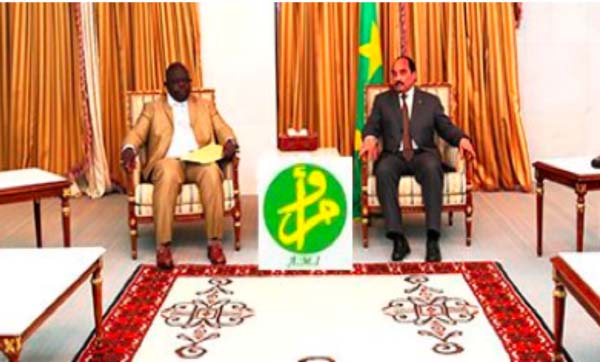 The Gambian Minister of Foreign Affairs, Dr. Abubacar Senghore, is back in Banjul following a tour of African countries as a special envoy of President Yahya Jammeh.
The Point was reliably informed that Dr. Senghore was this week in Nouakchott, Mauritania, where he was received by the President of Mauritania.
Speaking in Nouakchott Tuesday, the Gambian foreign minister reportedly declared that Mauritania is The Gambia's closest ally.
"We really believe that Mauritania is the best friend of The Gambia, and that we share with it several common factors, including Islam. In this regard, the Mauritanian ulemas brought into the Gambia culture, knowledge and civilization", Dr. Senghore said.
"The Gambia and Mauritania belong also to the same Islamic Nation and the African Union", he added.
Senghore was accompanied on the mission by the Finance and Economic Affairs minister Kebba Touray.
The Point it would be recalled reported that Dr. Senghore and Kebba Touray recently visited Burkina Faso, and our sources have also added that they went to Benin, as special envoys of the Gambian leader. 
Read Other Articles In Article (Archive)