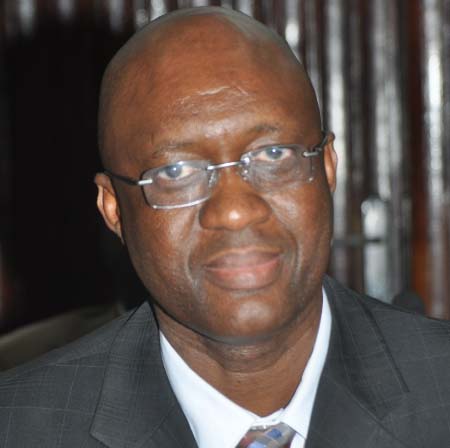 Gambian lawmakers have commended the country's revenue authority for a good performance in 2012. The 2012 activity report of the Gambia Revenue Authority, GRA, showed it collected D4.74 billion in revenue, which was 6 per cent more than the D4.47 targetted for that year.
This was revealed by GRA acting commissioner-general Yankuba Darboe, who presented the report to the joint session of the Public Accounts and Public Enterprises Committees of the National Assembly (PAC/PEC), meeting in Banjul on Monday.
Mr. Darboe further stated that almost D2.44 billion was collected by GRA's domestic taxes department, or 10 per cent more than the target of almost D2.21 billion; whereas almost D2.31 billion was collected by GRA's customs and excise department, or 2 per cent more than the D2.26 billion target for 2012.
He added that increased enforcement activities, taxpayer audit, and to ensure tax compliance, and ongoing tax-payer education activities, are among the factors responsible for the improved performance in the collection of domestic taxes. 
There has been an improved compliance level, resulting in revenue growth, in key revenue collection areas such as domestic sales tax, rental income, company tax, payroll tax, and personal tax, road tax and other revenue sources, compared to the 2011 actual collections, according to GRA's top official.
Darboe also noted that the increase in personal income tax, company tax and domestic sales tax collections were as a result of increased enforcement, audit and taxpayer education and assistance services during the year, which culminated in improved compliance levels by companies and individual businesses, compared to the previous year.
He announced that there is a flat 15 per cent commercial rent rate, and that GRA set up a specialized rental property tax unit, which "helped in significantly raising the collection from this category of taxpayers" in year 2012".
"Going forward, the GRA will further strengthen the rented property tax collection unit, which is seen as a potential area to expand the tax base of the economy," Mr Darboe revealed.
Comments made by the members of the PAC/PEC showed they were generally pleased with the work and performance of the GRA.     
Read Other Articles In Article (Archive)