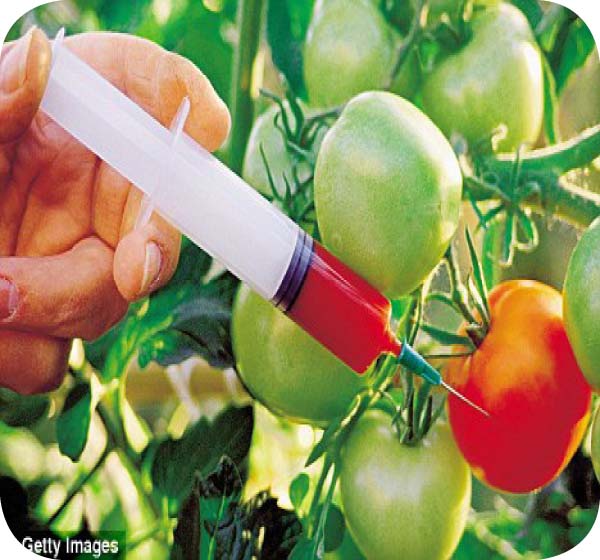 President Yahya Jammeh on Friday said The Gambia "will never accept GM food", in his speech at the State Opening of the National Assembly for the 2015 legislative year, held at the new National Assembly Building in Banjul.
Addressing the Assembly on his plans for the 2015 legislative year, the President said: "I must emphasize here that despite our obsession with becoming a major food exporter after 2016, we will never accept Genetically Modified Organisms in our agriculture. The Gambia is strictly maintaining organic agriculture for both our consumption and export," he said.
President Jammeh said his government would continue to give maximum attention to the agricultural sector to achieve food self-sufficiency and consolidate independence and national pride.
He said he launched Vision 2016 to ensure that all basic food items, especially rice, that are consumed in the country, are locally produced.
He said to achieve this, his government would continue to invest heavily in agricultural infrastructure.
He added that his government would remain committed to the attainment of Vision 2016, and would accelerate this through the encouragement of public private partnerships and establishment of producer cooperative societies.
He said a national food security cooperative will also be established to manage and support the attainment of Vision 2016.
Related bills to enhance the attainment of this vision to be presented to the National Assembly will include the establishment of the National Food Security Corporation bill and that of the West Africa Livestock Innovation Centre.
"I take this opportunity to hereby declare The Gambia as purely organic agriculture," he said.
Terrorists forbidden from entering Gambia
The President also told Gambians and religious leaders, in particular, that ISIL and terrorists using Islam to cover up for their deeds are forbidden to enter The Gambia.
President Jammeh said Islam is a religion of peace, respect and dignity.
He said ISIL, which is an international "Criminal Enterprise" using Islam and killing people in the most brutal and inhumane way can never be in the religion of Islam.
"I want to make it very clear that such satanic beliefs or activities will not be tolerated in the country," he said.
He continued: "Let me warn all religious leaders that, if you accept those satanic elements who disguise themselves in the name of Islam in the country, you will regret being in this world.
"Such satanic elements are forbidden to enter this country and the security should arrest them on the spot. You shall accept dignity in poverty."
He added that the police and other law-enforcement agencies would continue to build capacity and develop strategies to avert criminal behaviour and arrest and prosecute criminals.
"My Government continues to be committed to a very safe and secure environment in which all persons can move freely in pursuit of their lawful businesses without hesitation or harassment," he said.
"We will protect our borders, on land, sea and air and join the global efforts in fighting piracy and other unacceptable acts. This will continue to be part of our strategy for ensuring peace and security, both at national and international level.
"My government is committed to ensuring our citizens live, work and worship in peace."
Read Other Articles In Article (Archive)