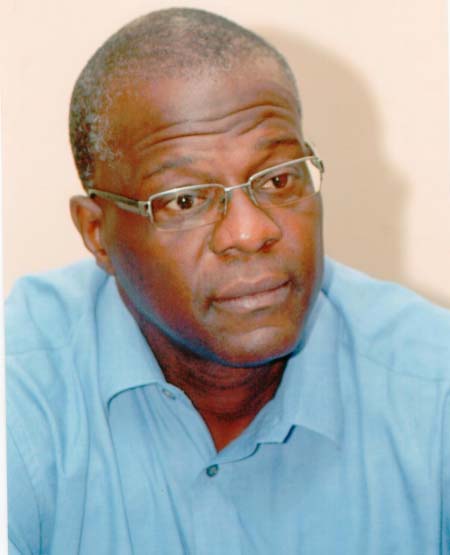 As we continue to seek opportunities to explore more deeply the ways in which we can drive and support partnerships that transform smallholder agricultural and rural economies, we are proud to say that IFAD has been at the forefront of development practices that are today becoming mainstream.
The practices include financing inclusive businesses through lending rather than grants in combination with co-financing by domestic partners. These are all areas that are now considered cutting edge in development, and they are areas where Nema with support from IFAD, has sustained experience.
An inclusive business is a sustainable business that benefits low-income communities. It is a business initiative that, keeping its for-profit nature, contributes to social development and poverty reduction through the inclusion of low income communities in its value chain. In simple words inclusive business is all about including the poor in the business process - be it as producers, processors, transporters, traders, or consumers.
Getting an innovative business off the ground or expanding it requires money, but financing (SME's) especially those that do not have sustained end-markets, is a risky proposition for financiers. To solve this, The Gambia needs more investors with a social agenda, that are willing to take the risk, and Gambian entrepreneurs need a better understanding of investors' and banks' concerns in order to be able to provide assurances about the soundness of their proposal.
Business owners often report that company finance can be very difficult to obtain - even from traditional sources such as banks. Banks generally require security and most are just not interested. A common refrain in Africa, with The Gambia being no exception, is that banks are not interested in the agricultural sector, or at least not on the smallholder end of the market. In these circumstances, who do you turn to?
"Business Angels"
Business Angels are wealthy, entrepreneurial individuals who provide capital in return for a proportion of the company's equity. They take a high personal risk in the expectation of owning part of a growing and successful business. The concept may be new in The Gambia, but it's a growing phenomenon across the globe and certainly in Africa. It is therefore about time we explore the opportunities and harness the benefits that this concept creates.
A Few Good Examples of Business Angels at work:
The TBL Mirror Fund is a Private Equity Fund for East African and Nigerian Small and Medium Enterprises (SMEs) targeting various high growth sectors and deals where value can be added through the know-how and involvement of the Fund managers and its investors. Investors of the TBL Mirror Fund are successful private individuals with a wide variety of backgrounds, from CEOs of large multinationals, to seasoned entrepreneurs and experienced venture capitalists.
West African Synergies (WAS) is another success story. An investment holding established in 2010, based in Amsterdam, the Netherlands with regional headquarters in Monrovia, Liberia. WAS specialises in finding and developing business opportunities that arise out of tremendous potential of West Africa. The principal objective of the company is to identify and develop promising projects both in Liberia and in neighboring West African countries. WAS management has a successful track record in doing business globally which WAS aspires to implement in West Africa to create value for its shareholders and at the same time contributing to sustainable economic growth in the region.
Businesses are unlikely to be suitable for investment by a Business Angel unless certain conditions are fulfilled;-
(1) The business needs a reasonably modest amount (say; between D50,000 to D500,000) and is willing to sell a shareholding in return for financing. Raising finance in the form of equity (shares) strengthens the business' balance sheet. Banks may then be willing to provide additional debt finance – as in the case of the tripartite matching grant arrangement, that Nema has - The Capital Investment Stimulation Fund, (which I will elaborate on later).
(2) The owners and managers of the business are willing to develop a personal relationship with a business angel - This is important as typically, business angels want hands-on involvement in the management of their investment, without necessarily exercising day-to-day control. This relationship can be a positive one for the business. A business angel with the right skills can strengthen a business by, for example, offering financial, marketing and sales experience.
(3) The business can, and is prepared to offer the business angel the possibility of a high return (usually an expected average annual return of at least 20%–30% per annum). Most of this return will be realised in the form of capital gains over a period of several years.
(4) The business can demonstrate a strong understanding of its products and markets. Some business angels specialise in providing "expansion finance" for businesses with a proven track record, or in particular sectors. This enables an already successful business to grow faster. Business angels are also a significant source of start-up and early-stage capital for companies without a track record. A business plan based on convincing market research is essential.
(5) The business has an experienced and professional management team - as a minimum with strong product and sales skills. If there are weaknesses in the existing management team, a business angel can often provide the missing skills or introduce the business to new management.
(6) The business can offer the business angel the possibility of an 'exit'. Even if the business angel has no plans to realise the investment by any particular date, the angel will want the option to be available.
Author: Banky Njie, Business Development Officer, National Agricultural Land & Water Management Development Project (Nema), Ministry of Agriculture 
Read Other Articles In Article (Archive)