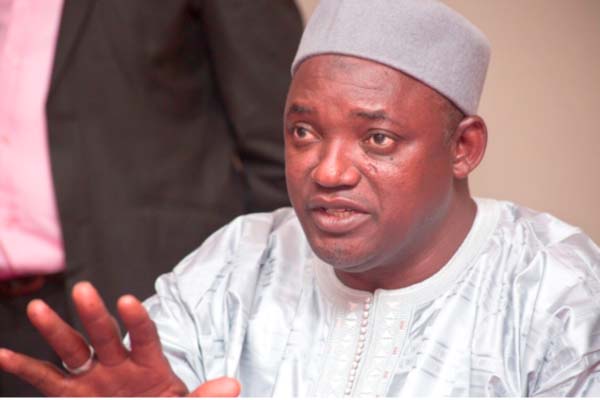 President Adama Barrow has said The Gambia is working on rejoining the International Criminal Court (ICC) and the Commonwealth.

He made this declaration at his meeting with diplomats in the country, held yesterday at the Kairaba Beach Hotel.
President Barrow said The Gambia will be part of all international organisations and respect all protocols, "because these are partners that Gambia needs", as The Gambia could not be isolated.
"If we are isolated, it will be very difficult for us to develop this country, and we are calling on everybody, the United Nations (UN), the African Union (AU), the European Union (EU) and everybody to come on board to support this young democracy."
The President said reform is inclusive of all aspects of government, the Judiciary, the civil service and the security forces, because "the system is seriously polluted and needs serious reforms".
Actualizing those reforms needs support from everybody and every country, as well as international organisations, so that The Gambia could be developed, he said.
He noted that The Gambia experienced a difficult time in the two months of its political logjam, as "things were not easy, but people were there to give out support throughout that period" and that support was well recognised.
The election was contested based on principle of democracy, which "must be respected no matter what", he stated.
The president said that for the last 22 years the APRC ruled the country through difficult times, and aggravated that difficulty in the transition period following the election results.
But that was changed through the ballot box and everything came to an end, President Barrow told diplomats in the country.
He thanked the Senegalese Ambassador to The Gambia, as well as the government of Senegal for their hospitality and for hosting him for two weeks.
"Senegal really stood by The Gambia throughout this difficult moment," for which he was "very grateful", the new Gambian leader said.
Read Other Articles In Article (Archive)