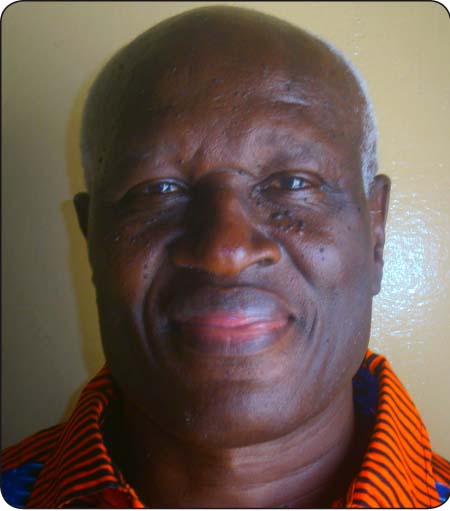 "Woe to those who call evil good and good evil, who put darkness for light and light for darkness, who put bitter for sweet and sweet for bitter. Woe to those who are wise in their own eyes and clever in their own sight." (Isaiah 5:20-21)

A familiar verse from the Bible reminds us that "The fear of the Lord is the beginning of wisdom." (Proverbs 9:10) Honouring God, putting him first and acknowledging His power and greatness is an age-long formula for wisdom. The more we develop a relationship with Him, the more we get to know Him, the stronger the ties we will knit.
God is All-Knowing, so His wisdom surpasses ours---which is limited. We cannot be wise enough to deceive or mislead Him. "For the foolishness of God is wiser than man's wisdom, and the weakness of God is stronger than man's strength." (1 Corinthians 1:25) Don't even try! King Solomon who wrote the Book of Proverbs knew this, for when God said to him; "Ask for whatever you want me to give you," he responded: "Now O Lord my God, You have made your servant king in place of my father David. But I am a little child and do not know how to carry out my duties.....so give your servant a discerning heart to govern your people and to distinguish between right and wrong. For who is able to govern this great people of yours?" (1 Kings 3:7-9)
Wisdom is a gift from God. King Solomon prayed not for power or wealth but for 'know-how' with which to successfully operate in the position God had put him. Two things king Solomon did; first he acknowledged that he could not accomplish the mammoth task assigned to him; second, he humbled himself before God and asked for His help. That serves as a warning. "Woe to those who go down to Egypt for help, who rely on horses, who trust in the multitude of their chariots and in the great strength of their horsemen, but do not look to the Holy One of Israel, or seek help from the Lord." (Isaiah 31:1).
King Nebuchadnezzar, king of Babylon boasted about his kingdom: "Is not this the great Babylon I have built as the royal residence, by my mighty power and for the glory of my majesty?" That very moment a voice came from heaven saying to him: "This is what is decreed for you, King Nebuchadnezzar: Your royal authority has been taken from you. You will be driven away from people and will live with the wild animals; you will eat grass like cattle. Seven times (years) will pass by for you until you acknowledge that the Most High is sovereign over the kingdoms of men and gives them to anyone He wishes." (Daniel 30-31) We cannot think more highly of ourselves than we should the Most High God.
This same king had decreed---'furious with rage'---that three young Jewish lads be thrown into a blazing fire immediately for refusing to serve his gods or worship the image of gold he had set up. He challenged them to see what god would be able to rescue them from his hand. (Daniel 3:15) Read the response of Shadrach, Meshach and Abednego: "O Nebuchadnezzar, we do not need to defend ourselves before you in this matter. If we are thrown into the blazing furnace, the God we serve is able to save us from it, and He will rescue us from your hand, O king. But even if He does not, we want you to know, O king that we shall not serve your gods or worship the image of gold that you have set up." (Daniel 3:16-18)
Faith is demonstrated by corresponding action. (James 1:22) We cannot say we have faith and not show it. We give God the glory for all those who stood on the word of God and neither ran for cover nor crossed the borders as refugees, but believed that God would fight on their behalf. Either God is who He says He is, or He is not God at all. So know your God. Do not look at your circumstances; look rather to God and His power to save by His mighty right hand. For the more we look at our circumstances the more we magnify them. The more we look to God, the more our circumstances are reduced in size and the name of our God made bigger.
Whilst others predicted the worst, the saints went on their knees and prayed. For the Bible says, "....do not fear what they fear, and do not dread it. The Lord Almighty is the one you are to regard as holy. He is the One you are to fear, He is the One you are to dread and He will be a sanctuary..... a stone that causes men to stumble and a rock that makes them fall." (Isaiah 8:12-14)
The political impasse that shrouded the Gambia in the days leading to the handing over of power is a lesson for all to hold on to their faith. To the faint-hearted God is saying: "You who are far away, hear what I have done; you who are near, acknowledge my power! The sinners in Zion are terrified; trembling grips the godless: who of us can dwell with the consuming fire? Who of us can dwell with everlasting burning?" (Isaiah 33:13-15)
"To whom will you compare me or count me equal? To whom will you liken me that we may be compared?" You know the answer to that question by now.
God urges you: "This is the way; walk in it." (Isaiah 30:21)
Read Other Articles In Article (Archive)