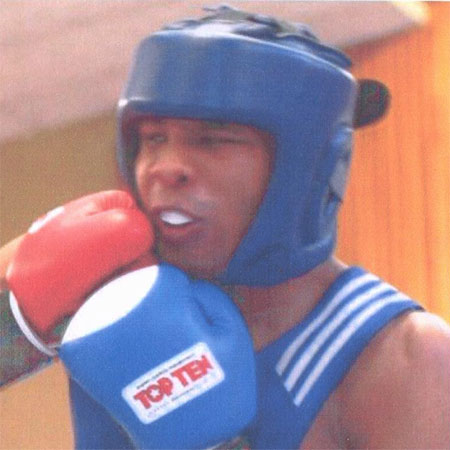 Sawaibou Sanneh and Fatou Tiana, sprinters, and Badou Jack, a boxer, are now out of the Olympics in the first round. Sawaibou Sanneh, 18 years old was 8th in the 100m men run
In an interview with this paper, he said: "I am out of the competition because I did not maintain my personal best, which was 10.43. I ran 10.52, which was not a good record for me, so I am out of the competition. The competition was fine. The start was bad because my colleagues beat the gun so the starter warned us which meant any athlete who beat the gun again would be out of the race."
"On the other hand, he conceded that the competition was tough because I had more experience people than me and they have better record than I have. I had the smallest record."
According to him, getting a scholarship to train abroad this will improve his talent. It was the first time that I ran with such experienced people. My competitors are great.
I met with Jaysouma Saidy Ndure who is now naturalised as a Norwegian and is among the best sprinters in Europe.
Jaysouma qualified for the quarterfinals and now he has missed the semi finals because of his position, 4th out 8 in the 100meters. He will run for the 200 meters,
However, Dodou Joof, known as Capi, Technical Director of the Gambian team said, "It was very good and impressive, as both athletes Suwaibou and Fatou have done extremely well. Swaibou is now the leading sprinter in The Gambia and a junior has been ranked 5th in the Olympics heats; he is also 46th out of the 86 athletes who participated in the 100 meters.
I have no doubt that if the plans for him to be put in higher performance center in Jamaica materialised, we expect him to be in the quarterfinals or semi finals in the next Commonwealth Games or the Olympics 2012 in London.
Fatou has also done extremely well because she has broken best record 12.44 to 12.58. She needs to be encouraged and put in a higher performance center. She is also the national record holder in the women long jumps.  For this year Olympics, she came 7th out of 9th.
According to Sulayman Jobe, sprint coach, The Gambian athletes are young and inexperienced as far the Olympics are concerned.
"This is a very good way for exposing them in preparation of London 2012, which is four years from now, he said.
With this exposure, he added, they have got the experience that will enable them to know what the Olympics.
They have also known the necessary timing and conditions which are pre-requisite for proceedings into the next phase of the competition, said.
He added: "For example, from the first round, they will know what is required to proceed to the quarter finals, semifinals and finals.''
''My athletes will be able to know a lot about winning competitions since they
 have learnt from their shortcomings. They need more international exposure in other to improve their standards,'' he added "I recommend training camps for a long period of time in preparation for the next Olympics - London 2012 - and other international competitions."
Fatou Tiana said, "I was unfortunate to lose my competition because my coach believed that I would cross the first round and improve my personal best but all did not happen.
"We do not have enough training. If we are given enough training, Gambia will win a medal in the Olympics."
The Olympics started in 1896 with 14 nations, 9 sports. Since Africa joined the Olympics, she won 79 gold medals 87 silver and 113 bronze.
For this year's Olympics, Africa has so far won one gold medal through long distance runner Tirunesh Dibaba of Ethiopia, 10,000meters two-time world champion, Zimbawe three bronzes, Algeria one bronze and one silver, Togo one bronze and Egypt one bronze.
Read Other Articles In Article (Archive)