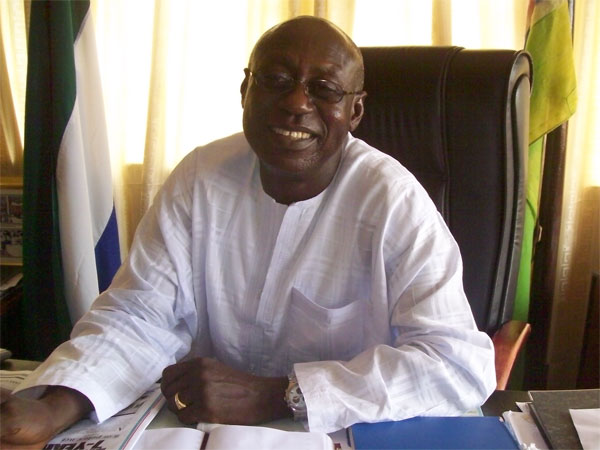 Sierra Leone's High Commissioner to The Gambia recently bade farewell to the country in the office of the vice president Isatou Njie Saidy as he has reached the end of his term of office.
Speaking to reporters after his meeting with the vice president, His Excellency Mohamed Foday Yumkelleh said his primary objective had been to strengthen the cordial bilateral relations that exist between Sierra Leone and The Gambia. He said that relations are very strong at the moment and thanked President Jammeh and the people of The Gambia for this. He further said that with the help of the government and people of The Gambia the relationship can be strengthened.
He said, "there is a lot of co-operation between our two countries. We have a lot of Sierra Leonians in The Gambia who are contributing to the economy by teaching, working in the field of medicine and many other areas. We also have lots of Gambians in Sierra Leone who are contributing to the economy there. There are also two Gambian judges serving in the judiciary so there is much we can share."
HE Yumkelleh further stated that he hopes a joint ministerial commission can be established between the two nations in the near future so that a "technical exchange" could take place between the medical schools and to "break down economic barriers."
It will be recalled that President Jammeh honoured HE Yumkelleh for his outstanding performance. Many Sierra Leonians will remember him for helping to free his countrymen from having to pay for alien cards and for creating respect for Sierra Leonians in The Gambia. "His name will be honoured and remembered both here and at home," George Domingo, SLPP propaganda secretary, said.
Read Other Articles In Article (Archive)