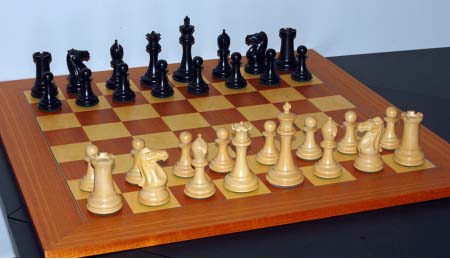 The Gambia Chess Association is set to host the Gambia Chess Open between 28 February and 2 March 2014 at the Badala Park Hotel.
The competition organised by the Gambia Chess Association (GCA) and sponsored by World Chess Federation (FIDE) targets 40 competitors both from the host and sub-region.
Speaking at a press briefing on 22 February 2014 at the Serrekunda West Mini Stadium ahead of the event, Mawdo Sallah, secretary general of the GCA, said prizes will be given to the best ten players at the end of the competition.
He described chess as one of the oldest games, recalling that it was introduced in The Gambia in the early 1940s by one Uncle Mike.
Since then The Gambia has been participating until the GCF was deregistered by FIDE in 1986, he went on, adding that they rejoined FIDE in November 2012, thanks to the Gambia National Olympics Committee (GNOC) who paid all their arrears.
When they took office in July 2012, their main objective was to reregister with FIDE, he noted, saying they also needed to have arbiters (referees) and as such wrote to FIDE who approved their request.
The Gambia now has 4 trained qualified arbiters who are expected to serve as arbiter in the competition, he stated, saying The Gambia also has 4 rated players who are qualified to compete in any chess competition in the world.
The Gambia Open will help expose our players to international competitions, Mr Sallah remarked, adding that they will be sending a team to Norway in August to represent the country in the Olympiad.
He hopes the Gambian players do well, for most of the prizes to stay in the country during the Gambia Open, he said, adding that the Gambia players are ready for the competition.
They aim to introduce Chess in schools and in the Gambia Services before the end of the year, he pointed out, while inviting everyone to learn the game so they can know the sport and start playing it.
Chess is played in most parts of the country, he also said, adding that when people fully understand the game they can fully participate in competitions.
He concluded by seeking the support and partnership of the media to ensure chess reach all corners of the country.
Read Other Articles In Article (Archive)