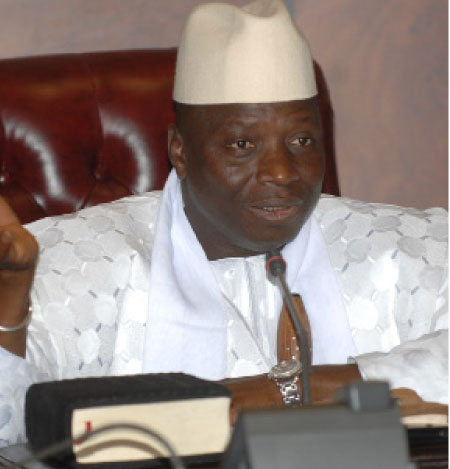 The Point can reliably confirm that The Gambia, a member of the Commonwealth of Nations, over the past several decades is no longer officially affiliated with the group.
Even though President Yahya Jammeh announced last October that his country was quitting the Commonwealth, Gambia's name was still referred to in the official list.
However, it is no longer the case, as the country's name was finally erased from the list of member states.
At the moment, current members of the Commonwealth from Africa in chronological order are: Botswana, Cameroon, Ghana, Kenya, Lesotho, Malawi, Mauritius, Mozambique, Namibia, Nigeria, Rwanda, Seychelles, Sierra Leone, South Africa, Swaziland, Uganda, United Republic of Tanzania and Zambia.
Gambia is now listed in the domain of 'former members'. Further notes regarding the reason why the country pulled out stated: 'withdrew on 3 October 2013 citing neo-colonialism'.
Another African country mentioned regarding withdrawal is Zimbabwe and the reason stated is: 'suspended on 19 March 2002, withdrew voluntarily on 7 December 2003'.
Despite the fact that The Gambia is a small country compared with many other Commonwealth countries, according to the Commonwealth's code, 'all members have equal say regardless of size or economic stature...this ensures that the smallest member counties have a voice in shaping The Commonwealth.'
The Commonwealth also stated that it prides itself in its 'diverse activities…helping countries with trade negotiations…encouraged women's leadership and rights of young people, supporting youth participation…providing experts to write law', among others.
It was also revealed that the Commonwealth is helping to improve talents, and that students are sponsored at various levels including 'Master's and Phd studies' as well as giving other valuable assistance.
It is also the policy of the Commonwealth to also meet and discuss 'issues concerning members and the world' known as the Commonwealth Heads of Government Meeting (CHOGM).
Regarding withdrawal from the Commonwealth, an official contacted by this correspondent simply said: 'Whichever member is free to opt in or out…it's as simple as that'.
Read Other Articles In Article (Archive)