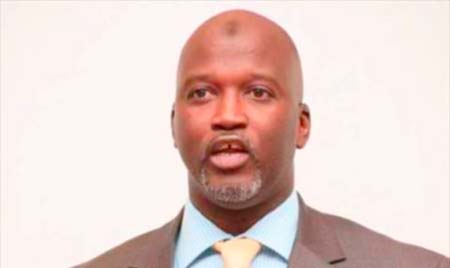 Lawyer Ida Drammeh, a senior legal practitioner, has argued that what The Gambia needs is a new constitution not just amendment to the existing one.

She said in this new dispensation, drafting a new constitution would be more ideal because reforming the existing 1997 Constitution would include too many amendments and "may not address all issues".
Lawyer Drammeh made this remark recently in a panel discussion at the just concluded national stakeholders conference while outlining the challenges of the 1997 Constitution, which was brought in the government of former President Yahya Jammeh after suspending the 1970 constitution of the country.
The senior lawyer affirmed that some provisions of the constitution are rhetorical for they do not confer legal rights.
"Other provisions confer too much power on the president while yet other provisions lack clarity or create uncertainty," she said. "Other provisions create a conflict of interest and other provisions grant unwarrantedly broad immunity on the president."
The Attorney General and Minister of Justice, Aboubacarr Tambadou, has earlier on said that the government would start a constitutional review process with a view to ensuring that the constitution is relevant and serves the purpose for which Gambians adopted it.
Meanwhile, at the stakeholders forum, lawyer Hawa Sisay Sabally, a senior private legal practitioner and one time Minister of Justice in the Jammeh government, spoke on the opportunities in the 1997 constitution.
She argued that some parts of the constitution contain provisions that allow anyone to protect the constitution and such provisions should be maintained in any subsequent reforms.
She advocated for the abolition of death penalty and reducing the transfer of presidential power following an election to 48 hours and holding National Assembly elections simultaneously alongside the presidential election.
Mrs Sabally called for presidential candidates to have running mates for vice president or a time-scale provision be provided for the appointment of a vice-president in order to avoid possible constitutional crisis.
Hon. Halifa Sallah, National Assembly member for Serekunda, talked about the proposed Human Rights Commission and its role in preventing re-occurrence of human rights violation.
He stated that when rights are not protected by courts and oversight institutions, they become vulnerable to violation and abrogation.
Read Other Articles In Article (Archive)