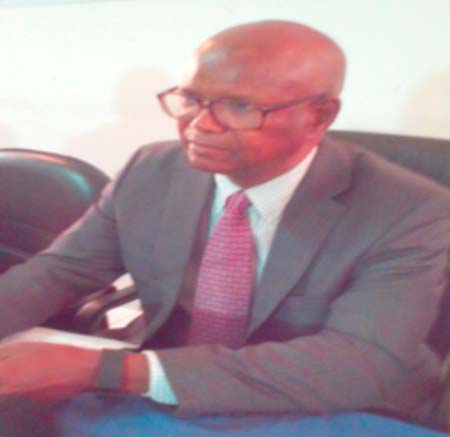 Following the liberalisation of television broadcasting in The Gambia with the coming of the new government, the anticipation and excitement among Gambians is that the country would soon have several television stations, like her neighbour, Senegal.

The Gambia Public Utilities Regulatory Authorities, whose mandates include receiving application for television station, said so far, it received only one application for television license and it would take at least three months to process the application.
Speaking at a press conference yesterday at PURA head office along Kairaba Avenue, Nicholas Jatta, director of ICT at PURA, said the sole TV application was sent in by a Gambian, but he did not give any further detail about the applicant.
Mr Jatta said they had initially received letters of application from people showing intent to apply for a television station but so far only one has made a full formal application.
He said expectations are that in the next few weeks, there would be more applications coming in and the public would be informed as and when the applications are received.
The ICT director said the sole application received is currently going through some internal review process at PURA and the Information and Communication Act gives them 90 days to communicate back to the applicant from the date of application.
Matarr Touray, senior economist at PURA, said two applications were received from Gambians before the change of political dispensation but they were sent back to the applicants due to lack of enough information.
He said PURA does not make the approval for TV license but they make recommendations to the Minister of Information and Communication who decides to grant approval or reject the application.
Lucretia George, PURA cooperate affairs manager, said with the opening of the TV broadcast market, anyone can apply for license now.
Junkung Jobarteh, senior manager for legal licenses and enforcement, said any applicant whose application has been denied, the person has the right to appeal to the minister for the re-consideration of the application.
The minister of Information and Communications, Demba A Jawo, said one of the things that would be holding the approval of the television application, at the level of the ministry, is the ongoing digital migration.
The Gambia currently transmits television signal using analogue signal but the minister said a project to migrant the country from analogue to digital system of broadcasting is at advanced stage.
"Already, a company has been contracted and the first phase of the migration would be completed by end of July this year," he said. "So that is one thing that would hold the application because we don't want to approve applications on analogue system of broadcasting."
The minister said any application that reaches the ministry after the first phase of the digital migration would be given the due consideration.
Read Other Articles In Article (Archive)