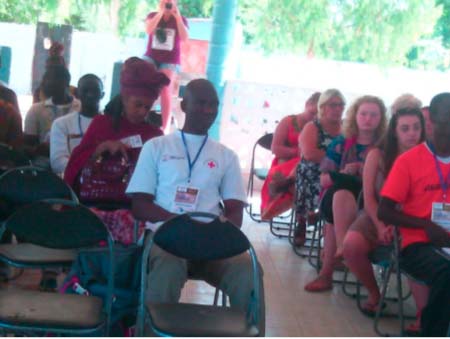 International and local researchers on Friday gathered in Banjul to attend a two-day international conference on research.

Held at Manduar Development Hub in Brikama, the conference was organised by De Montfort University Leicester in collaboration with Global Hands Gambia.
Speaking on the occasion, Hassoum Ceesay, deputy director-general at the National Centre for Art and Culture (NCAC), said the Gambian economy is based on tourism, agriculture and the re-export trade.
"This is a country that lacks the human and financial wherewithal to maintain a robust pro-pan African policy," he said.
Mr Ceesay, a historian, said a study on Gambia and the Pan Africanism struggle, 1900-1965, revealed that despite the little resources, The Gambia has never shied away from pursuing a robust pan-African outlook since the 1920s when the National Council for British West Africa (NCBWA) was established to pursue economic, political, social and rights for the four British colonies in West Africa.
Prof. Faqir Muhammah Anjum, vice chancellor of the University of The Gambia, said there were several factors that influenced the government of The Gambia to start university education in 1999.
"It was believed to be cost effective according to the planned budget," he said, citing factors that led to the establishment of the UTG.
Another was because universities in the West African sub-region were becoming unreliable centres of learning due to frequent student and civil unrest.
Read Other Articles In Article (Archive)