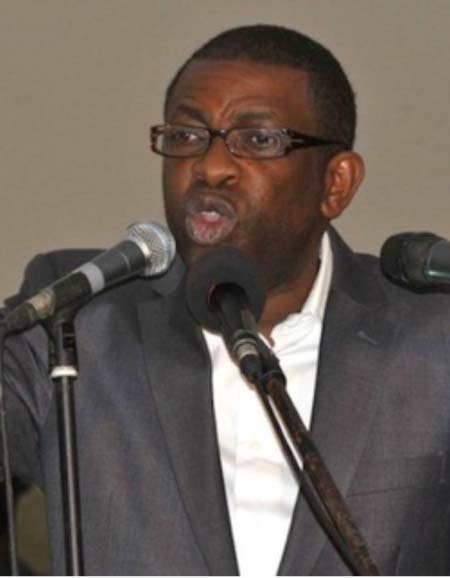 The popular Senegalese musician, who is also proprietor of Groupe Futur Medias and Minister of State and Special Adviser to President Macky Sall, has given the strongest indication yet that he intends to contest as mayor of the city of Dakar.
Speaking Saturday during his campaign for the 'Yes' vote as leader of Fekke Ma Ci Boole civil society group for the forthcoming referendum for constitutional reforms scheduled to take place on March 20, Youssou Ndour criticized the conduct of the city administration and said he now considers himself as the 'master' of the city of Dakar.
"I want to inform the general public of my intention to take over the political affairs of the city of Dakar. Every year, the city is allocated 300 billion CFA francs (equivalent to Twenty-one billion three hundred million dalasis - D21,300,000,000). Where does this money go to? We have not seen any development and infrastructure. I do not want to praise myself but I know I have contributed immensely not only in the city of Dakar, but in the country as a whole. I have employed many people, some of whom I do not even know their names. I have contacts. I am well known and much respected. If I have such money just for six years, more infrastructures will be constructed and people will see how the money will be spent," he boasted.
Youssou Ndour said while he had no intention of castigating anyone, but he said many of the politicians were only after wealth and their own interest rather than the interest of the people of Dakar.
"They have beautiful houses in Almadis and Fann while they are not taking care of the city and the money allocated to them to bring development to the city is mismanaged. In my case, if given the chance, I will make the city more attractive," he added.
For the referendum, he appealed to all Senegalese to vote "Yes". "I can assure you that after the two terms, Macky Sall will not seek a third term. Many politicians want to rule forever, but it is not the case with Macky Sall. Voting 'yes' is to consolidate our democracy," he said.
In their reaction to Youssou Ndour's comments, Moussa Taye, spokesman for Khalifa Sall, the Mayor of Dakar, said: "Running city hall is not like running an orchestra, or a business. He (Youssou Ndour) has to take care of his business and let people work."
Referring to the referendum, Taye said: "On the evening of March 20, we will know if Dakar belongs to him as he says."
Also, the Minister of Local Government and Territorial Administration, Abdoulaye Diouf Sarr said Youssou Ndour's comments were inappropriate. "This is not a debate about Dakar, but that of Senegal, our institutions, our democracy and citizenship," he said.
Read Other Articles In Article (Archive)