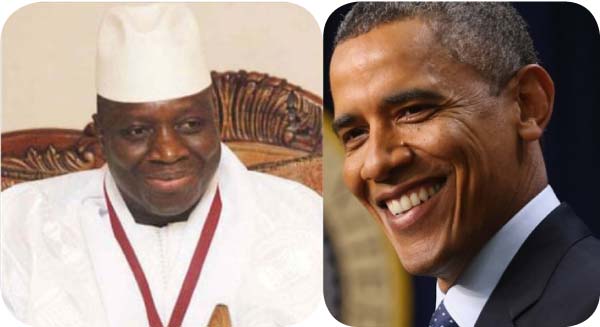 The Gambia government has released a statement in reaction to the US government's announcement that The Gambia
has been removed from the list of eligible sub-Saharan countries under AGOA.
The release, broadcast on state TV on Saturday night, stated:
"The Government of the Republic of The Gambia congratulates the Government of the United States of America for the removal of The Gambia from the list of eligible sub-Saharan African countries of the African Growth and Opportunity Act (AGOA), which act The Gambia has never benefited from in the first place since the US Presidential proclamation designated the country a beneficiary sub-Saharan African country on March 28, 2003.
"Furthermore, in light of remarks and interviews and statements in the local media made by the Chargé d'Affaires of US Embassy in Banjul, it has now become unequivocally clear that the Government of the United States has no good intentions for the people of The Gambia.
"Consequently endowed by an unshakable faith in the Almighty Allah alone, it should be clear that the dignified people of The Gambia will not succumb to outside pressures of any kind, nor from any soil, for the well-being of our people remains paramount for the Government of The Gambia."
Under AGOA, eligible African countries are encouraged to export their goods to the US duty-free.
There are laid down criteria that a country must meet to be eligible to export locally-made products to the US markets.
However, products from an eligible country must also meet the US's market required standards and quality of goods for them to be sold in the US. 
Read Other Articles In Article (Archive)