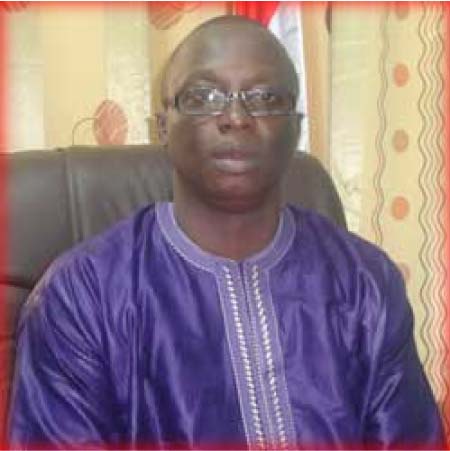 The Minister of Health and Social Welfare, Dr Omar Sey, recently launched the State of World Midwifery Report 2014 at a ceremony held at the Atlantic Hotel in Banjul, organised by the Association of the Gambia Nurses and Midwives, and jointly funded by the government and UNFPA.
The launch of the report was agreed at the 2nd Global Midwifery Symposium held in Kuala Lumpur in May 2013, to provide an evidence-based report on the state of the world's midwifery in 2014 that would support the policy dialogue between governments and their partners.
Speaking at the launching ceremony, Dr Sey said the State of World Midwifery Report2014 focuses on 73 of the 75 low- and middle-income countries included in the "Countdown to 2015" reports.
More than 92 per cent of all the world's maternal and newborn deaths and stillbirths occur within the 73 countries, he said.
However, only 42 per cent of the world's medical, midwifery and nursing personnel are available to women and newborn infants in these countries.
"State of World Midwifery Report 2014 has been coordinated by the United Nations Population Fund, the International Confederation of Midwives and the World Health Organization on behalf of government representatives and national stakeholders in the 73 countries and 30 global development partners," he added.
Health Minister Sey pointed out that tangible progress had been made in improving midwifery in many countries, since the State of World Midwifery Report 2011.
"The evidence and analysis in the State of World Midwifery Report 2014 is structured by the four domains, that determine whether a health system and its health workforce are providing effective coverage, and whether women are obtaining the care they want and need in relation to Sexual Reproductive Maternal Newborn Health Services," he said.
He added that the State of World Midwifery Report 2014 provides new estimates of the essential SRMNH services needed by women and newborns.
Speaking earlier, Momodou Mboge, assistant country representative of UNFPA, said midwifery is part of UNFPA's agenda, adding that it was necessary to support the launching, since this was not the first time his office had intervened in the health sector in terms of support.
He said the launching of the report was also to reduce or prevent maternal mortality and end preventable newborn deaths.
The quality of both care and care providers could be increased by improving the quality of midwifery education, regulation and the role of professional associations, he said.
Mr Mboge added that the launching of the 2014 report indicated that they needed to improve working standards to save more lives as expected of them as midwives.
He, therefore, implored the government and its development partners to increase their funding of health and health-related programmes, with emphasis on midwifery education and practice.
Read Other Articles In Article (Archive)