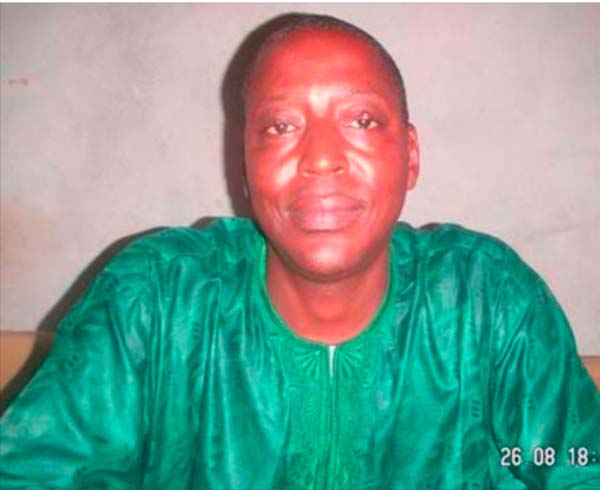 The World Food Programme Gambia office disaster risk reduction coordinator, Essa Khan, has underscored the importance of humanitarian interventions in support of development objectives.
Mr Khan was speaking during a four-day retreat organized by the National Disaster Management Agency (NDMA) in collaboration with the World Food Programme (WFP), with funding from the European Union (EU) and Food Agricultural Organization (FAO).
It was held to finalize the national and regional multi-hazard contingency plans at the Bwiam Lodge in the Foni Kansala district of the West Coast Region.
Khan recalled that in 2010 The Gambia experienced serious floods leading to massive destruction to properties and household assets.
These floods, he said, had a direct repercussion on the food security and livelihoods of most vulnerable communities and households in the country.
This disaster, he went on, overwhelmed the capacity of the country to respond adequately, which necessitated the declaration of a "state of disaster" by the government and the immediate launching for an appeal for international assistance.
According to him, the donor community responded positively to that call for assistance, one of whom was the European Union, which responded generously by providing resources under the EU B envelope to address infrastructure, drainage and sanitation requirements to ensure suitable recovery and resilience building.
The B Envelope, he said, also included a component on capacity building to enhance disaster management capacities in The Gambia.
"This component is being implemented by the WFP under a Contribution Agreement with the EU in close collaboration and partnership with the NDMA as the main implementing partner," he said.
The review and update of the national and regional contingency plans, including simulation of the national plan are part of the implementation of this Contribution Agreement, he added.
Khan further said the contingency plans would serve as effective preparedness and response framework documents to guide humanitarian interventions in the country.
He noted that these standard instruments are adequately structured capturing the key hazards affecting the country, and how contingency planning could enhance preparedness and response, including resource mobilization and risk reduction activities.
He further asserted that in a bid to ensure a harmonized and integrated approach to disaster preparedness and response and building community resilience, the need to develop such standard instruments to guide the operational implementation of preparedness and response strategies are important.
He commended the leadership of WFP Gambia Country office, WFP regional bureau, the NDMA, the EU and all other partners who contributed to the successful implementation of the DRR project, under which the contingency planning exercise has been supported.
The NDMA deputy executive director, Serign Modou Joof, applauded the efforts of the WFP and FAO for their collaborative working relationship with NDMA, and for coming up with such valuable documents.
The finalized instruments, he noted, could be used by NDMA to direct its operations in relation to the various hazards, adding that the documents would also give the NDMA the opportunity to know where the resources are.
Read Other Articles In Article (Archive)