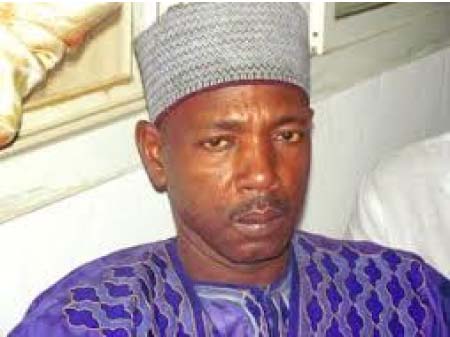 The leader of the opposition National Reconciliation Party (NRP) has said The Gambia is presently going through "a very difficult moment" because of the way President Yahya Jammeh is running the affairs of the country.
Hamat Bah made this statement last Tuesday at a press conference held at his party party's bureau at Westfield.
Mr Bah called on Gambians to be united and vote out the APRC government of President Jammeh come 2016 election, because "the government could no longer manage the affairs of the country".
He said the Gambian leader should make a public apology for the utterances he made against the Mandinka tribe and to the Gambian people at large.
President Jammeh, as part of his recently-ended dialogue with the people's tour, reportedly uttered statements directed against some Gambian ethnic groups.
The NRP leader said Gambians are one and would continue to be united because of inter-marriage, adding that "if you touch one tribe you are touching the others as well".
Mr Bah pointed out that President Jammeh government's said it has brought development to The Gambia, "but development is not about infrastructural projects, the welfare of the people that you govern matters a lot in development".
On youth migration, the NRP leader said the high emigration of Gambian youths is because "the youth have lost every hope in the system".
"The youth believe they do not have a future in their country, so the only option open to them is to leave the country," he said.
"The youths of this country believe that their government has no care for them because the government just makes mere statements of commitment, but no action.
"This is why the youths are leaving in large numbers despite the maltreatment and humiliation that is meted to them on the journey to Europe.They endure the hardship because they have lost hope at home, and that is a serious social crisis."
Read Other Articles In Article (Archive)