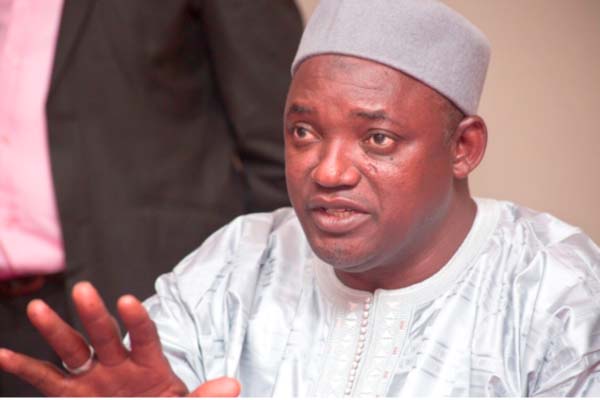 The Gambian president, Adama Barrow has advised Gambians to uphold peace and refrain from tribal sentiments, stating that can never give room for development.

Mr. Barrow made these statements in Bansang on the 9th day of his tour. This was followed by two other meetings held at Mamut Fana and Boiram in Lower and Upper Fula Dou District of Upper River Region (URR).
He noted that the issue of tribal notion in any particular country will only discourage its development ambitions, adding that a nation can never attain its development objectives if citizens who should be promoting peace and working towards the development of their country allow tribal influence among themselves.
"You can only be a Gambian to love your country and you know that is the only place you have as a country. No matter where you go, you will still remain a Gambian, so the issue of tribalism can never take us anywhere," he further advised.
Mr. Barrow said being a member of any tribe has no importance to the development of the country, adding that one can only be a Gambian if they desire peace and unity in the country.
"What we need as Gambians is to do away from the issue of tribalism and work towards building peace and cohesion among ourselves and know that Gambia belongs to no one but all of us."
"I know there are people who want to become president of this country with immediate effect, but I am informing them to maintain peace and wait for the 2021 election and know that there is never a back way to state house but only a front door."
Read Other Articles In Article (Archive)