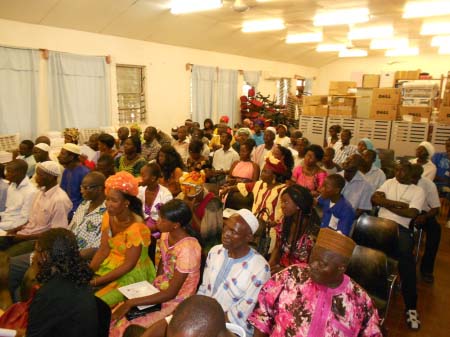 Future Training Foundation (FTF), after the successful completion of the Greenie Schools Orchard Project, recently awarded trainees and schools that participated in the project.
The award ceremony, held at the Regional Education office in Brikama, was attended by government officials and representatives of the participating schools.
The project was funded by GEF-SGP of the UNDP over the years and implemented in partnership with four lower basic schools in the country.
Delivering his speech at the ceremony, Sheikh Tijan Nyan, chairman of the organization, said that throughout the period, the organization and their partners planted over 1,600 fruit trees and produced copies of a tree planting and care guide book called Greenie Trees for students in grade one to three in their targeted schools.
Mr Nyan explained that more than 250 students received practical training, adding that 47 teachers and some members of the beneficiary communities were also trained.
He further disclosed that another 20 teachers participated in a two-day workshop to learn how to use the tree planting and care guide booklet.
He said the project gives a seed of life which is worth treasuring for posterity, calling on the beneficiaries to take proper care of the planted trees in their areas.
For his part, George Riegg, coordinator of the project, called also on the beneficiaries to take ownership of the project.
He thanked the Government of The Gambia for their support during the implementation of the project.
Speaking earlier, Malamin Drammeh, a horticultural expert, delighted in the importance of trees in the environment, stressed that the project would contribute to food security as well as environmental protection.
Read Other Articles In Article (Archive)