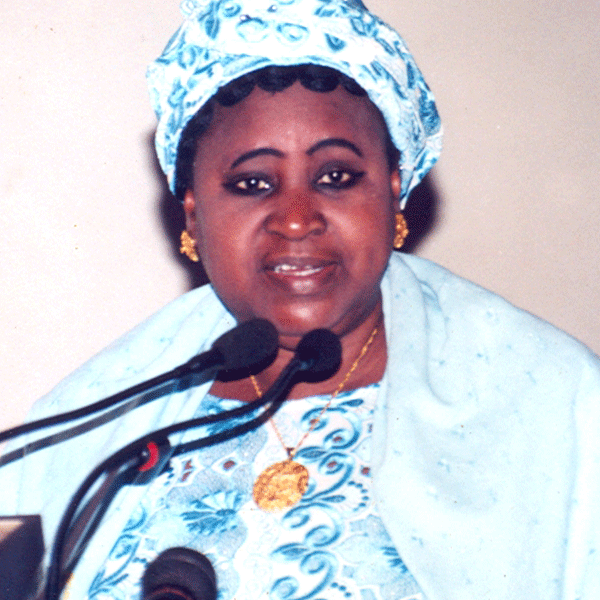 Ever since the Government of The Gambia revoked the operational licence of Carnegie Minerals Company, an Australian Mining Company in The Gambia which was subsequently followed by a legal action against the company, concerns have been rife as to the circumstances surrounding the company's operations over the years.
The Vice President and Secretary of State for Women's Affairs Mrs Isatou Njie-Saidy on Wednesday informed National Assembly Members about the company's operations since it started mining in the country.
According to her, Carnegie Minerals Company was first granted a licence in May 1999 but started mining operations early 2006, and exported 53, 985.86 heavy minerals concentrates which comprise Eliminite, Rutile and Zicron.
Vice President Isatou Njie- Saidy's comments came in the wake of a question raised by Hon. Pa Jallow, National Assembly Member for Jarra Central as to the total metric tons or containers of eliminite or other minerals Carnegie Minerals Company exported out of this country since its inception.
Further asked about the total amount of tax revenue government received and how much royalty was paid to Brikama Area Council, Vice President Njie-Saidy informed the august body that councils, including Brikama Area Council, do not receive royalty. "All such royalties as do the taxes collected are paid to the central government," she added.
It could be recalled that Carnegie Minerals Company, an Austrailian Mining Company in The Gambia, had its operational licence revoked by the authorities, which subsequently followed with a legal action against the company, by bringing criminal charges. The company and its general manager are now standing trial on three counts of stealing and one count of economic crime.
However, the latest development in the case is that Marc Maurice Alfred Vanmaldegum, a Dutch national, has been brought before the Banjul Magistrates' Court on a charge of aiding the escape of Andrew Charles Northfield, the general manager of Carnegie Minerals.
Mr. Charles Northfield, who was standing trial at the High Court in Banjul for various crimes including economic crime, was recently declared "Wanted" by the government of The Gambia following his reported escape to the United Kingdom.
Read Other Articles In Article (Archive)