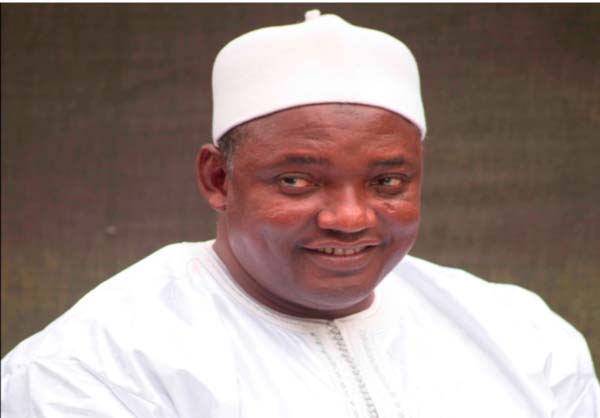 His Excellency President Adama Barrow has expressed optimism in the investment potential of French investors who visited him at his Fajara State Office.

The President called on French investors to seize the opportunity to expand their businesses into The Gambia.
He said the cordial relationship between Senegal and The Gambia has made it favourable for French investors to take a sub-regional approach to invest in The Gambia.
President Barrow recognised the support France gave through the European Union to end the political impasse in the country.
He appreciated the commitment the French demonstrated since his visit to France last March, which was followed by several consultations that led to the visit by the French business community to the country.
He reiterated the importance of mechanized farming as one of the priority areas to ensure food security.
The visiting French business community will explore the possibilities to invest in agriculture, in particular cultivation of fruits and vegetables, processing and marketing, shipping, fisheries, the cement industry among others.
In chairing the meeting, the Minister of Tourism and Culture, Hon. Hamat Bah, called on the investors to consider the aviation industry and explore its opportunities as well as consider Air France coming to The Gambia.
He thanked those who took the initiative to visit rural Gambia to familiarize themselves with the country they intend to invest.
The permanent secretary for Investment, Office of the President, Mr Yankuba Saidy, briefed the potential French investors on the requirements for investment in the country.
The French Ambassador to Dakar, H.E. Excellency, Christopher Bigot and the French Permanent Representative in The Gambia…led the potential French investors based in Dakar to the presidency.
A Gambian businessman, Charbel Elhage, expressed appreciation with President Barrow for calling on private sector involvement to build the New Gambia.
He said they must be seen to be doing so and make The Gambia a model for other countries.
Public Private Partnership (PPP) is also being given consideration amongst the French Investors.
The team also included a French trade adviser and the French Trade Commission in Senegal to encourage business in The Gambia.
The visiting team will continue to consult with the other relevant partner institutions in government and in the private sector for more technical issues on investment.
Source: Office of The President
Read Other Articles In Article (Archive)