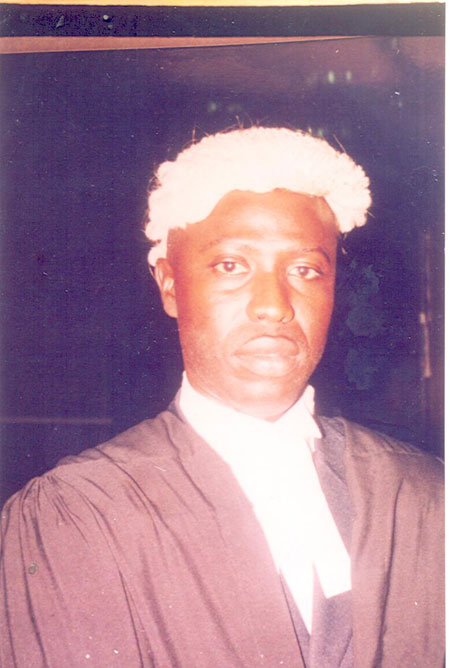 Lawyer Assan A.  Martins, a human rights advocate and former magistrate, has expounded on civil liberties and other related issues, noting that freedom of expression and information are the fundamental rights of all.
Martins commented on the need for free flow of information and freedom of expression as fundamental pillars of any democratic society, stressing that these are values that provide accountability mechanisms between governments and citizens.
Speaking in an exclusive interview with this reporter yesterday, Martins stated that freedom of expression and conscience are guides that can help society to know, and find out the truth on issues affecting people.
In his view, access to information, as well as freedom of thought and conscience can only help to improve the state of our democracy, adducing that such will also give the general public the opportunity to honestly and openly debate on national development issues.
"We stand to be better off where more media agencies are established, because it will encourage independent reporting of facts and information in the public domain, which will also enable the public to know the affairs of the government," he added.
Martins opined that it is only through honest and open debates that our social and economic problems can be solved; hence such activities can only improve the health of our democracy.
"These ideals and norms can form the basis for progress, and will enhance our democracy to come of age, and consequently our standard of living will be improved," he further asserted.
Furthermore, he went on, the social development of any society depends on how its citizens are aware of issues that govern them and their children. He called on lawmakers to legislate more on civil liberties, and avoid enacting laws which erode some of our basic freedoms already entrenched in our constitution.
Lawyer Martins believes that the focus should be directed more on how such ideals can be observed and respected by the groups responsible for safeguarding such rights.
Read Other Articles In Article (Archive)