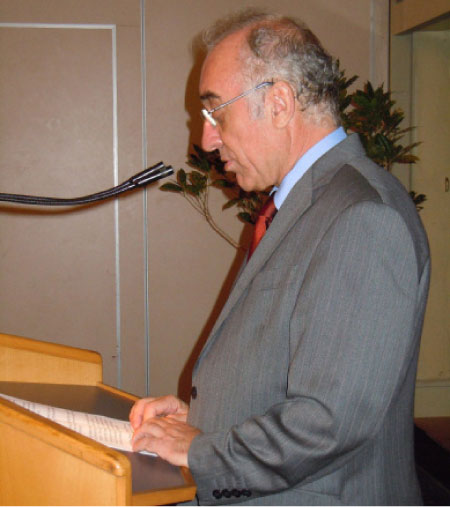 The French Embassy in The Gambia on Sunday celebrated France's National Day, which falls on 14th July, at a ceremony held at the Kairaba Beach Hotel.
Senior government officials, members of the diplomatic corps, as well as staff of the French Embassy in Banjul attended the event.
Speaking at the ceremony, Jean Marc Transon, Charge d' Affaires at the French Embassy, said the occasion was an opportunity to make the point on our bilateral relationship between Banjul and Paris.
Noting that this week offers an excellent shortcut to our relationship, the French Charge said his embassy noted with some satisfaction, the resumption of talks between the European Union and The Gambia.
He underscored the huge importance of the French project of cooperation, PAFEG, which he said had the desire to better anchor The Gambia in the Francophone world.
'It was also the timing to give a new and last impulse to a project initiated by the French Ministry of Foreign Affairs and the Antenna - "connect a school, connect a community - given to ITU for its implementation. My idea was to give to a child from Brikamaba the same opportunities that a child living in Banjul has. In the meantime, it is the occasion to prepare The Gambia for a new method for teaching and learning,' he stated.
According to the French diplomat, "as everyone knows, our interests, especially economic ones, are not very important in The Gambia, but this short review shows that this is not because a project ends, the French Cooperation does not exist".
Stating that while it is not as visible as others, since we work through others, the French Charge noted that France is a major contributor to the European Union.
He highlighted the cooperation of local communities like Egalise, who worked in The Gambia for about 10 years, and the Raid LATÉCOÈRE for its third edition in October last year.
Dr Momodou Tangara, minister of Higher Education, Research, Science and Technology, who represented the Gambia government, congratulated France on its national day.
While commending the French Charge for his support, Dr Tangara expressed hope for a more cordial relationship between The Gambia and France.
Read Other Articles In Article (Archive)