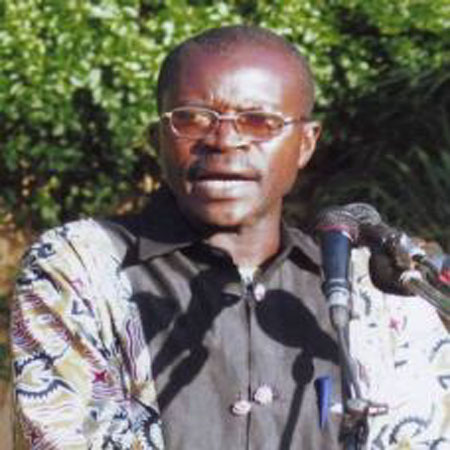 Mam Sait Ceesay, former State House Press Officer, yesterday walked out of the court room as a completely free man after he was acquitted and discharged by the Banjul Magistrates Court on all the counts prefered against him by the authority.
Mr ceesay was standing trial before Senior Magistrate Kayode on charges of false publication and broadcasting, contrary to section 181(A) of the criminal code, cap 10 volume 3, Laws of The Gambia . Mr Ceesay was accused of publishing to and through Daily Observer that Alex Dacosta was appointed DPPR, Office of the President.
Delivering the ruling, Senior Magistrate Kayode stated that the ruling was in respect of the defense counsel's no-case submission made before the court. He said the application made orally urged the court to discgarge and acquit the accused person as no prima facie case had been established against the accused. "On the evidence before the court, I found that there is no doubt that indeed there is evidence of false publication and broadcasting. The issue however is who exactly is responsible," he added.
"Can it be said that the text message constitutes a publication or a broadcasting or simply a request for information?" the Senior Magistrate enquired rhetorically. He said it is a fact that a question mark at the end of every sentence denotes nothing but a question seeking information or clarification.
"When Dr Taal being the Managing Director of the Daily Observer hurriedly published with the caption 'JT Kujabi Replaced,' [he] was publishing a false and distorted version of the request received from the accused," the Magistrate asserted, adding: "I also found that it is both suprising and shocking that the police, having investigated the case, having read the text message, decided to chase shadows when Dr Taal the substance was there to be chased."
" I have no doubt that both Ousman Darboe and Dr Taal who both read the text of the accused and decided to author and publish the said text by removing the question mark at the end thereof are the duo who acted wilfully, negligently and recklessly to make false publication of the accused's incomplete text message. Based on all the above, I reach the invevitable conclussion that there is no iota of evidence linking the accused with the alleged false publication." Consequently the no-case submission of the defence suceeded on all grounds. The accused was therefore accordingly acquitted and discharged on both counts.
Meanwhile this paper has been reliably informed by authoritative sources that Mr. Malick Jones, was yesterday picked up by agents of state security.
Read Other Articles In Article (Archive)