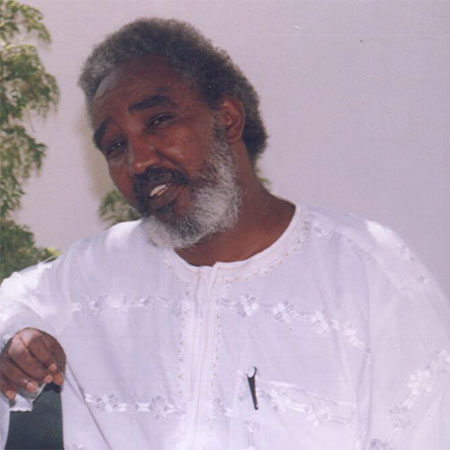 Mr. Dida Abdi Halake, the former Managing Director of Daily Observer newspaper currently under detention, was yesterday brought before Magistrate Buba Jawo of the Kanifing Magistrates' Court. However the charge under which he appeared was not revealed in court as the prosecutor of the case, ASP Bojang, said that he was not satisfied with the charge filed against the accused person.
In a quick response, the counsel for the accused person, Lawyer Lamin Joberteh, said that no law could support the charge. He added that he based his argument on section 113 of the [criminal procedure] code, asserting that the prosecution could not ipso facto lie that they were not satisfied with the charge. He queried why they should bring the accused to court in the first place.
He further argued that the statements made by the prosecutor were unheard of, stating that the prosecution framed their own charge. The defence counsel went on to say that the law provides for the amendment of charges and that the prosecution could come back to court to amend the charge or substitute the charge rather than come to court and say the charge was not satisfactory.
He then vehemently objected to the application for the amendment of the charge because the charge was not read before the court to the accused person.
In his reply, the prosecutor, ASP Bojang, also informed the court that they had the right to amend the charge sheet so they could come back to court properly at the next adjournment date. Lawyer Jobarteh backed up his argument by quoting section 169 of the CPC.
Commenting on the matter, Magistrate Buba Jawo affirmed his belief that if an accused person is brought to court the charge sheet concerning him should be read out to him. He held that the charge should be made known before the prosecution made the application for amendment.
The case was at that point struck out on the understanding that the charge should be amended before the adjournment date. The adjournment date was advisedly not mentioned to allow for the amendment to take place.
Read Other Articles In Article (Archive)