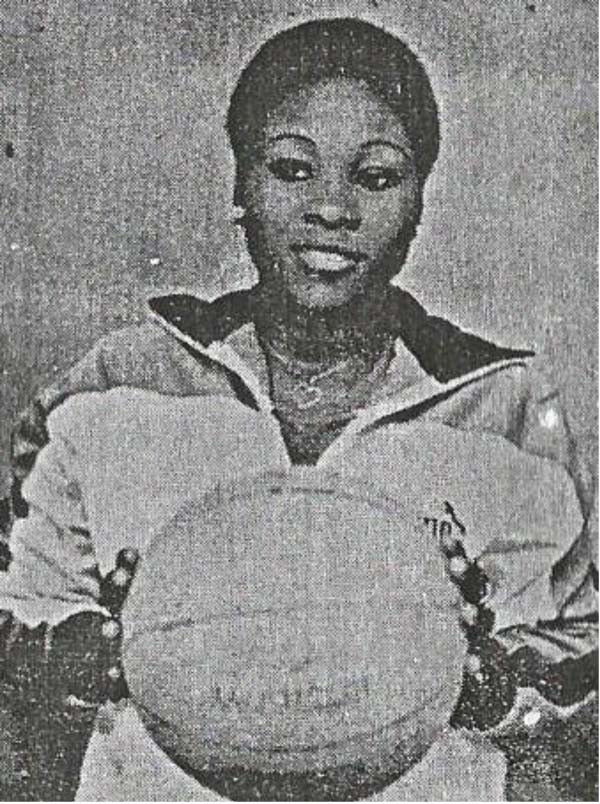 Elizabeth Bahoum-Mendy, former Gambian basketball player, has urged the Gambia Basketball Association to be more aggressive in going back to the school system, to re-introduce grass-roots basketball, especially with female players, to have very good players for the country's national teams.
Madam Bahoum-Mendy, who was speaking to this reporter in an interview at her office in Banjul last Thursday, added that one thing that is clear is that they need to be very aggressive in the campaign of scouting players, especially the females side which has few teams, so that basketball can be taken to another level.
Mr Bahoum-Mendy, who played for the Gambia National team from 1979 to 1989, also said that trying to get funds is another area the basketball association needs to be aggressive to promote basketball in the country.
If funds are available, she says, they would be able to organise national and international matches, especially international ones, which would really expose the country's players.
Players need to be disciplined, she said while highlighting the importance of discipline.
During their days, they used to ensure they attend training sessions and do extra training their coaches would instruct them to do.
This training discipline has been eroded gradually, she says, adding: "If you go to courts and see players during training sessions you find there is a lot to be desired. If discipline is instilled in basketball we will go a long way because we have the potentials, and if you watch players play you are amazed."  
"Discipline and funding will help take basketball to another level," she remarked, saying one needs to be steadfast in whatever one is doing, which is to be disciplined.
"With this, there is nothing you cannot achieve," she emphasised, saying when she was playing basketball she never dream of being awarded one day.
Bahoum-Mendy, who received two national awards from the President and Sports Journalist Association of The Gambia in recognition of her unflinching contribution to sport, said she was happy and really elated in receiving the awards, adding that she thinks this will inspire the young ones to take up basketball seriously.
She took the opportunity to thank those who identified her for the award, saying it shows that her playing days of basketball have been appreciated, as there are many people who do not also know her contribution to Gambia's basketball but the awards speaks volume.
Mrs Bahoum-Mendy, who began playing basketball when she was in junior school, made her way into the national team when she was in senior school at St. Joseph's High School, where she was privileged to be part of the school team.
She said being married and still being active in sports  sometimes depend on circumstances but in most cases it is difficult to manage as there is hardly someone who can really assist in taking care of your marital home the way you would  want it.
"At times it can be very difficult to cope with sport if you are married with children, especially when you are also a career woman," she noted, saying it is always very difficult but once you get that resolved, even if you cannot play physically, you can be part of the organisers, helping raise funds, giving advice, suggestions, encouraging young players and so on," the Director of National Records Service said.
The former executive member of the association also said that another way she can contribute to the development of the game, is going with her kids "and children within her surrounding to the beach and showing them dribbling skills, shooting among other exercises when she has the opportunity.    
"I think that is one way of encouraging the young ones to take up basketball," she said, adding that the awards can also contribute in another way because if you are a retired player and are recongised with an award for your contribution to sport, that would go a long way in encouraging others, because "you retiring is not the end of everything as you will have something to look up to".
During their playing days, basketball was even more popular than football, she said, adding that any day there was a basketball game no one goes anywhere until the end of that match - it was a very much talked about sport.
She then encouraged the association to work hard to push the sport to another level.
The retired Gambia Basketball player also took time to thank the Sports Journalists Association of The Gambia for the award, her fans for always being there for her and also supporting her.
"I want to also thank all the coaches I have passed through who really molded me to the person I am," she said.
"To my critics they helped me became better because any time they would criticize me I would go out there and mesmerize them; so I thank them all for helping me to grow," she noted.
She thanked her family for always being there for her and for the support and encouragement they also gave to her.
She as well thanked Mr Pap Saine of The Point Newspaper, the National Sports Council, the Ministry of Youth and Sports and everyone who has supported her in one way or the other.
She concluded by thanking journalists for disseminating the information, saying without journalists people would not have known about her as she has retired a long time ago but people still remember her for her performance, thanking journalists for their good work.
Read Other Articles In Article (Archive)